Why a Pergola Is the Perfect Addition to Your Fall Outdoor Living Space
As the days grow shorter and the weather gets cooler, many of us start to spend less time outdoors. But there's no need to let the cooler weather keep you from enjoying your outdoor space! A pergola is a great way to extend your outdoor living into the fall and winter months. Here are just a few reasons why pergolas are great for fall outdoor living: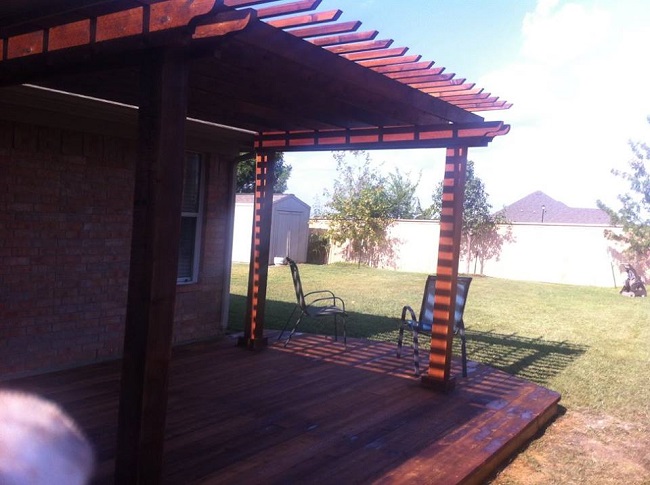 1. Protection From the Elements
As the weather gets cooler, a pergola can provide much-needed shade and shelter from the elements. By adding a few strategically placed panels, you can create a sheltered outdoor living area that's perfect for entertaining or relaxing.
2. Creating an Outdoor Living Space
A pergola can be the perfect way to turn your outdoor space into an extension of your home. Add a few comfortable chairs and a coffee table, and you've got a cozy outdoor living room to enjoy the cooler months in. Or, string up some café lights and add a table and chairs to create a beautiful outdoor dining area.
3. Decorating for the Holidays
Adding a few festive touches to your pergola can make it feel like a whole new space. For the fall, try hanging fall wreaths or garlands. And for the winter, string up some lights or add a few holiday decorations.
4. Enhancing Your Landscape
As the days start to get shorter, landscape lighting becomes more important. Pergolas can make a great focal point for your landscape lighting. Uplighting the beams can create a dramatic effect, while lights and lanterns strung along the roofline can give your pergola a warm and inviting ambiance!
5. Adding Value to Your Home
Not only are pergolas a great way to enjoy your outdoor space year-round, but they also add value to your home. If you're considering selling your home in the future, a well-built pergola can be a selling point. It's a great way to extend your living space and create an area that potential buyers will love.
There's no doubt about it, pergolas are the perfect addition to any fall outdoor living space. So, what are you waiting for? If you've been thinking about adding a pergola to your home, now is the perfect time. Contact a local pergola builder to get started.
Woodcrafters Fencing is a local pergola builder serving Ellis County and the surrounding area that can help you create a beautiful outdoor living space for your home this fall. Contact us today to get started on your own pergola project!