Regardless of the design that you choose, our ornamental iron fences are a durable, attractive fence option for someone looking for minimal upkeep. Our powder coated finish allows you to think less about your fence and more about your life—but how do you choose the right one?
Quality Metal Fences & Gates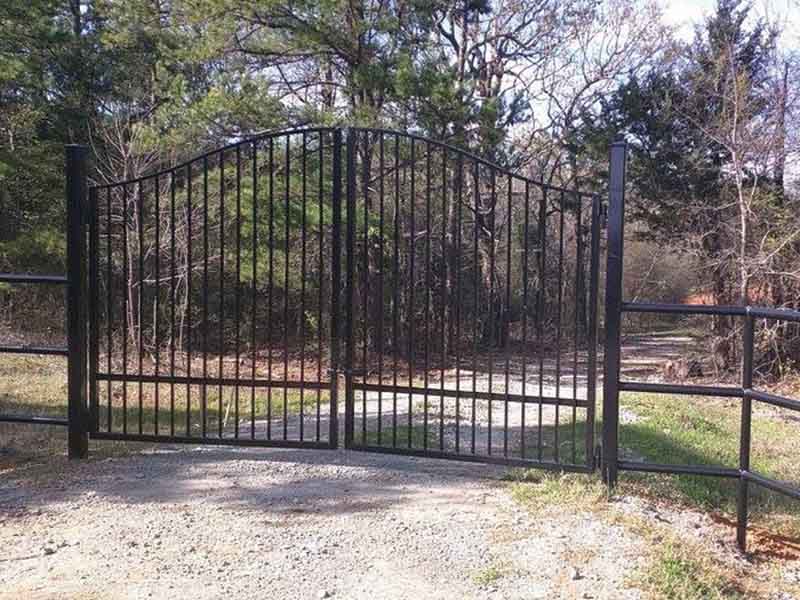 If you're interested in matching the clean lines of a contemporary design, the flat rail fence is the right option for you. These rectangular panels of iron rails form a complete unit, often used as security fences around pools and businesses. It is a durable and economical solution for both commercial and residential customers, as its difficult to climb and therefore effective for both long-lasting and secure protection.
It sounds a little dangerous, but the extended iron picket fence is actually a more traditional choice than you might think. Most people like the combination of security and stability along with the option of allowing a view of landscaping and architecture. With our extended picket, you have the option of selecting finials for the top of the picket to customize your iron fence, and this fence can adapt to a sloping grade more easily than other options.
If you're looking for a similar, but more economical, choice, you might consider the pressed spear option. This ornamental option gives the look of the finial finish but without the customized expense. It does, however, also offer the durability and adaptability of the extended picket fence. A sloping terrain is no match for these two types of fences.
Request a Quote for Wrought Iron Fencing
We also offer ornamental iron railings for your walkways and outdoor stairs, a solid and safe option that will last. Give us a call or fill-out our contact form for a free estimate!