7 Reasons Pergolas Add Value and Style to Any Property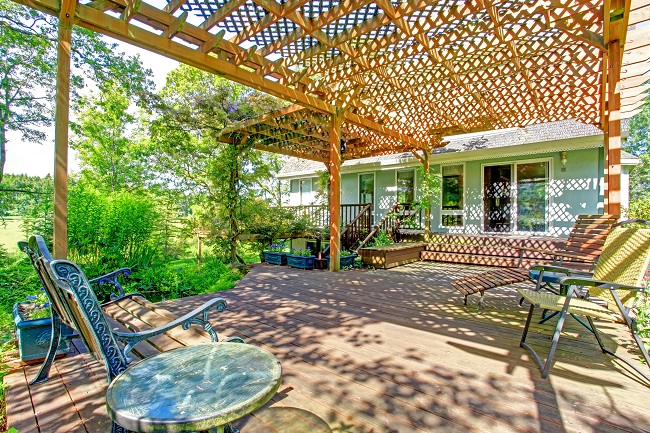 If your backyard is lacking that certain something, we have an idea for you: add a pergola! Customers that add a pergola to their property are always incredibly happy with the results. Have you ever considered adding a pergola to your backyard or attach one to an existing deck? Let us convince you that you should! Here are seven reasons that your home and family deserve a pergola.
If you want to increase your home's value, a pergola can do that. According to some figures, a pergola can add almost 5% extra value to your home.
Plant and garden lovers rejoice! A pergola is a perfect companion for flowering ivy and other vining plants.
For a backyard that is sorely lacking style, a pergola adds the character that is missing. Dull and flat landscaping deserves a pergola or verandah as a visual interest and relaxation spot.
Set up an extra place for gatherings by having an expert install a pergola. Birthdays, graduations, and parties never had it so lucky.
For homeowners who love the outdoors, but need a little more shade in their life, a pergola is ideal. Increase the time you spend outside with a shaded and beautiful pergola.
Add a trellis or a lovely frame accent, and you just created your very own private pergola recreation and relaxation spot.
Go with a cedar pergola and experience the best nature has to offer. Cedar is pest, mold, mildew, and weather resistant. You'll never have to worry about your cedar pergola once it is installed.
So, if you ever wondered what all the hype around pergolas was before today, now you know. Consider installing a pergola or verandah on your property this spring. If you're searching for a fence contractor in Ellis County, TX or the surrounding areas, contact the highly skilled team at Woodcrafters Fencing for an estimate!