Top Fence Company in
Waxahachie, Texas!

Highly Skilled Fence Contractors Serving Ellis County
And The Surrounding Area.
Top Fence Company in Waxahachie, Texas!
Highly skilled fence Contractors serving Ellis County and the surrounding area.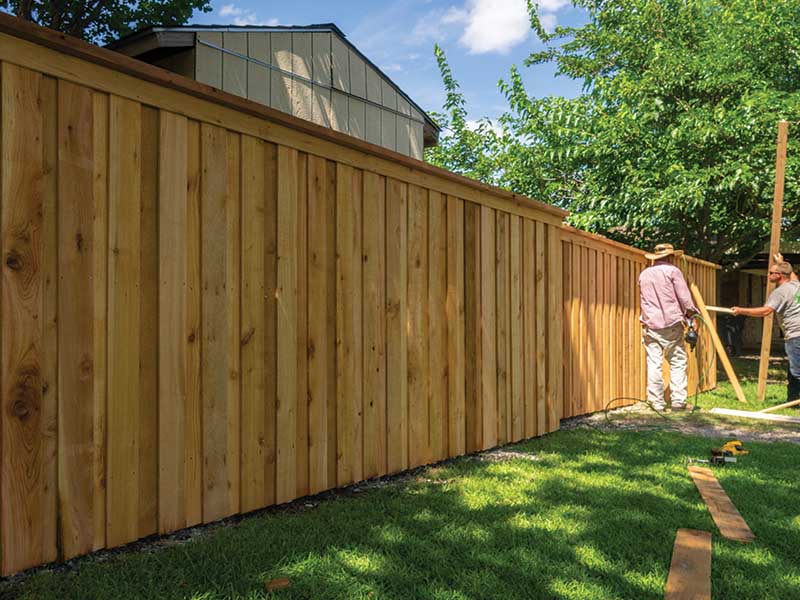 Top-Rated Fencing Company
Waxahachie Fencing Contractor
Woodcrafters Fencing is family-owned and operated and has been building quality fences for over 25 years. If you're searching for a fence contractor in Ellis County, TX or the surrounding area contact the highly skilled team at Woodcrafters Fencing for an estimate!
Iron Fencing & Gate Openers
Regardless of the design that you choose, our ornamental iron fences are a durable, attractive fence option for someone looking for minimal upkeep. Our powder-coated finish allows you to think less about your fence and more about your life.
Board on Board Fence Installation
We can handle a host of different wood styles, allowing you to not only match the practical needs of a privacy fence with the finish of custom carpentry.
Pergolas, Decks & Outdoor Living
These architectural features can provide you with an outdoor oasis to allow you to enjoy your yard all year long. At Woodcrafters Fencing, we will work with you to design the pergola that is the perfect fit for your backyard.
Top-Rated & Certified Fence Contractor
A deck is a perfect spot for relaxation and entertaining, but its safety is paramount. At Woodcrafters Fencing, we prioritize the security and stability of your outdoor spaces. This guide offers crucial tips on ensuring your deck is as safe as it is enjoyable, giving you peace of mind all year round. Regular Inspections for…
Testimonials
What Our Fencing Customers are Saying
At Woodcrafters Fencing, we truly value our customers' opinions and feedback. See why we're the top Fencing Company in Waxahachie!
Get A FREE
Fence Quote
With our competitive prices, professional craftsmanship, and unmatched commitment to our customers, we always find a way to satisfy your fencing needs and stand by our work for every fence we build.