Put a Wrought Iron Fence Around Your Swimming Pool
Swimming pools are a staple in many Texas neighborhoods. The summer heat doesn't just stick to the summer season, and having a pool in the background is one of the best ways to counteract the temperature once it reaches triple digits. But swimming pools aren't always safe to leave unprotected in your backyard. If you have young children in your home or an easily accessible backyard, you need a separate swimming pool fence to keep people out when you're not there to supervise a swim.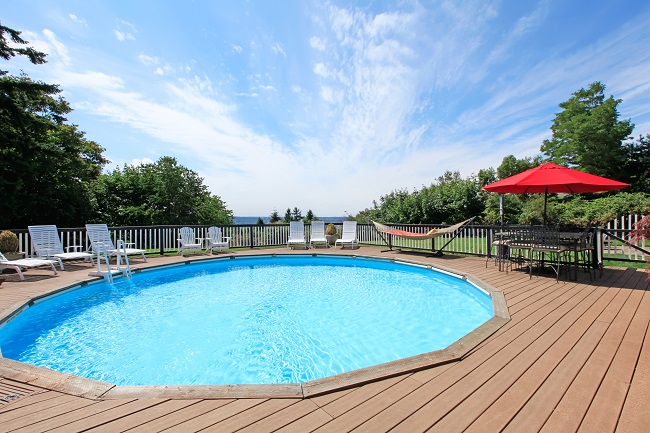 Why is a wrought iron fence the best protection for your pool?
It's durable.
If you're going to construct a protective fence around an in-ground pool, you don't want a flimsy one. All that does is create the illusion of safety. A wrought iron fence will be firmly installed into the ground, and each vertical bar will stay strong for years. Look for iron fences that are finished with a powder coating instead of paint. Powder provides a better water-resistant seal that keeps moisture and rust at bay, even near chlorinated water.
It's beautiful.
Fences are necessary to keep young would-be swimmers safe, but that doesn't mean you have to compromise your backyard's style. Wrought iron fencing is a popular choice for all sorts of residential fencing, including driveway gates, front fencing, and fences around the general backyard. Whether you want ornate detail or minimalist detail, iron fencing will never be an eyesore.
It gives you visibility.
Just like a wrought iron is beautiful itself, it lets you see your pool and the rest of your landscaping behind it. It also means you can glance at your backyard to make sure no one's trying to swim unsupervised. If you have family or guests over, a wrought iron fence also lets you keep an eye on swimmers from your deck so everyone's safe and comfortable.
If you want the added reassurance of a strong fence around your swimming pool, browse our gallery here to get started.