Add A Pergola To Your Outdoor Living Space
Year-round outdoor entertainment is one of the many reasons people love living in Texas so much. Sure, the Texas heat can be a bit much for the newbies just moving in, but just like anything else — You get use to it. In fact, natives of the Texas heat barely even notice it. One of the structures people like to add to their outdoor living space in an effort to get the most of their time outdoors are pergolas. In addition to adding aesthetic beauty and fashionable style, pergolas also offer the following three benefits: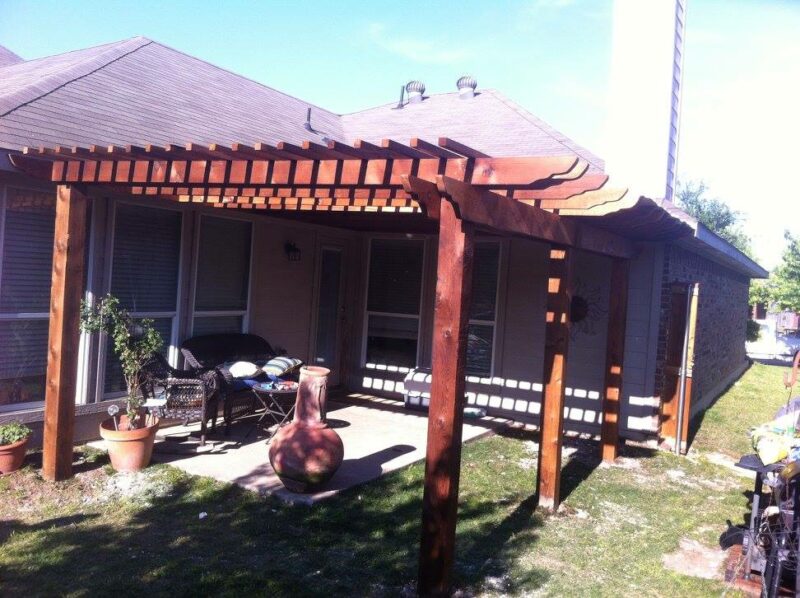 Natural Shade and Protection – Many people choose to hang green plantings and lively flowers on their pergolas, allowing them to run all over the sides and top of the structure to create a natural shade for relief from the sun bearing down. Even if you choose not to let natural growth take over a pergola, the roof provides a wonderful way of protecting yourself from the harshness of the elements, while still being able to enjoy a lot of time outside sipping iced tea or lemonade and entertaining guests.
Privacy – By complimenting your pergola with carefully chosen drapes, decorative screens, or never out of style latticework on any of its sides you can maintain a sense of privacy in your outdoor experience. If you position it just right, you may also be able to take an unsightly obstruction or view from a neighbor out of your line of sight completely.
Resale Value – Any home improvement project should be executed with the idea of resale value in mind. Adding a pergola in many instances is much more attractive and valuable than an ordinary deck or patio. It can add entertainment value while you live in your home and also resale value that prospective buyers are sure to love.
"Phillips Fences" in Ellis County, TX offers professional craftsmanship in all of our projects with competitive pricing and a never ending commitment to customer service. Please contact us for a free estimate on a pergola, fence, gate, or other outdoor home improvement project today.