Can my Deck Construction be Customized?
Are you looking for a unique, customized deck construction design? A professional and reputable deck builder is able to craft your deck in a way that guarantees that you will receive precisely the look and feel you desire. Whether you are looking for a small or large deck, with a basic or extravagant design, your deck construction can be customized for even the most challenging conditions.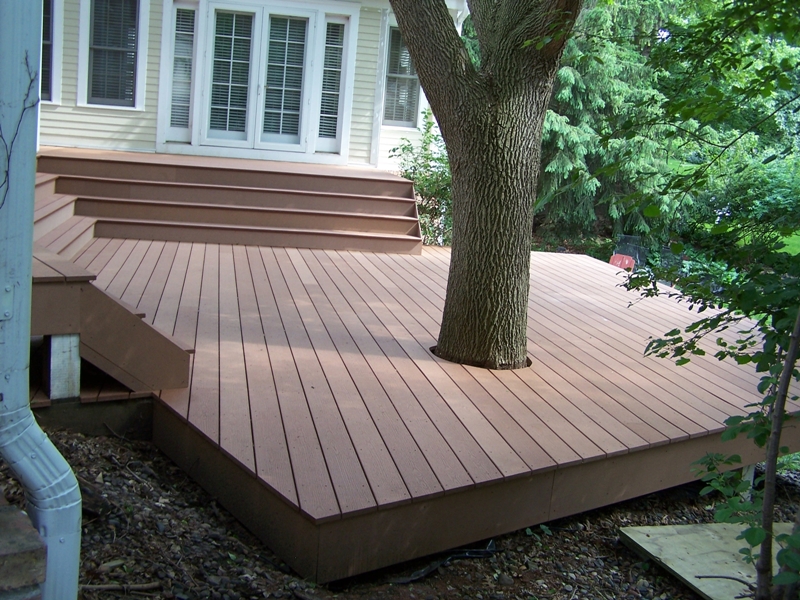 There are many options and upgrades available that can add flair and bring your new deck to life. Here are 5 exciting options:
1. Mixed-Materials – Are you looking for a contemporary and modern look? Consider adding concrete elements to your wood decks, such as stairs, planters, built-in bench seating, or a low wall.
2. Multi-Level – Give your new deck dimension and definition using a multi-level design. The different levels will create defined areas, such as a dining area versus a sitting space, which is great when hosting a large party or cookout.
3. Fire Pit – Adding a fire pit focal point will turn any gathering into a social event. As the day fades, pull out the marshmallows, chocolate and graham crackers to keep the fun going and your guests can enjoy the fire.
4. Tree-Hugging – Would you like to find a way to make your deck a more integral part of your backyard? Have your new deck custom fitted around a tree to bring yourself closer to nature.
5. Master Bedroom Deck – You don't always need to build a large, expansive deck in order for it to add value to your home and a positive impact on your lifestyle.  A small deck off the master bedroom, with a couple of lounge chairs, is sometimes all you need.
What haven't we covered yet that is important to you? If you would like to talk about more ways to customize your deck construction or related topics, please contact us.