Do You Want More Living Space? A Deck May Be The Answer!
Decks add value and an extra living space to your home. When a home has a deck, the homeowners (and their guests) benefit greatly.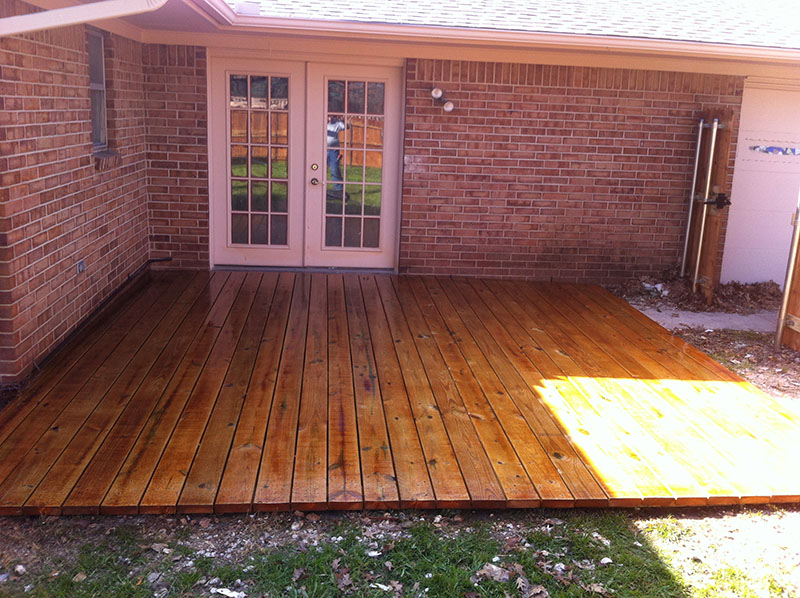 What's more, a deck provides a place for family gatherings and events. For example, if the backyard isn't enough space for a birthday or graduation, a deck adds a place for relaxation and fun.
If you already have a deck, and it is in desperate need of repair, spring is the perfect time to let a decking contractor take a look at the problem. If there is no chance for repair, perhaps your old deck requires replacement.
Further, maybe it's time that your deck was replaced anyway. Old decks built with decaying lumber are hazardous for those who use it. Old pieces of wood rot after a time, so boards and planks often need to be replaced.
It is also possible that your deck lacks luster in its design. Perhaps someone spent some quality time on the initial install, but they didn't do much else. A Texas deck builder can add a railing, stairs, benches, and shaded spots for your whole family to enjoy all year long.
Here are some additional benefits to having a professional install or repair a deck:
Professional and unbeatable service
Repairing existing problems
Choosing the right materials
Building decks to code
Trusted construction
Added safety
Professional and experienced designs
Working with a deck contractor will help you get the backyard of your dreams. Consider hiring an Ellis County, TX decking contractor to help you this spring.
If you are interested in finding out more about how we can help you with your backyard deck, please contact us today.