If you recently installed a fence, then you're probably wondering what you can do to make sure that your fence looks great for as long as possible. If so, then one of the best steps that you can take is to simply take the time to stain and seal your fence.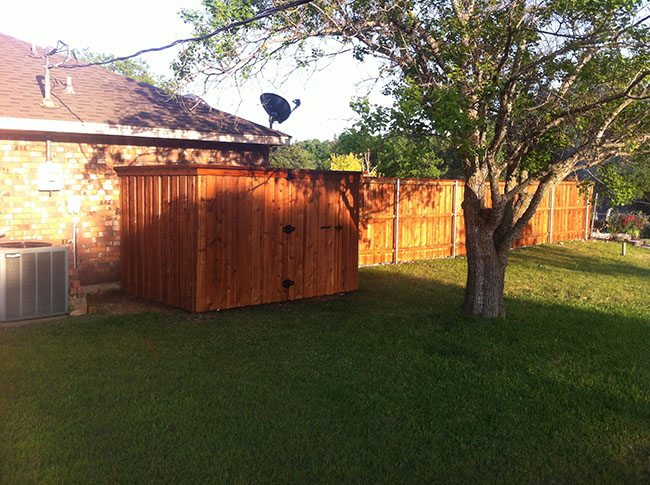 Why is fence staining important?
Staining and sealing your fence will give it a tidy and professional appearance, making it a more attractive part of your home. On a practical level, staining and sealing your fence will help prevent dirt buildup and water damage.
How do you choose which stain is right for your fence?
The first step to take in choosing a fence stain is to make sure that it matches the overall style of your house and, if applicable, your neighborhood. You may also wish to check with your local homeowners association to make sure that you're following any relevant regulations.
How do you stain a fence?
After you've installed a new fence, wait a few weeks before staining. If you have an older fence, you'll likely want to power wash it before applying stain. When it's time to stain your fence, choose a dry day and make sure that it hasn't rained recently.
When is it time to re-stain a fence?
If your fence is becoming discolored, then it's probably time to re-stain and seal your fence. This will help extend your wooden fence's lifespan.
If you want help maintaining your fence, or installing a new one, please contact us to find out how Woodcrafters Fencing can help.