5 Elegant Fence Ideas to Discuss with Your Fence Contractor
Want to add some elegance to your property but not sure where to start? Consider adding a fence. A fence frames your property like a picture frame, making it all the more inviting and beautiful. Why not discuss these ideas with your fence contractor?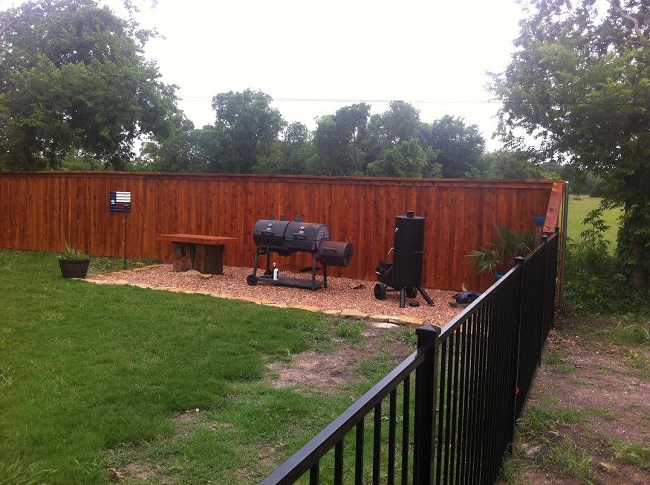 1. Go Classic
There's nothing quite as classic as a white picket fence. Make it even more elegant by growing rose bushes or vines right next to it.
Want the classic look of a white fence without the upkeep? Consider a quality vinyl fence. No painting necessary!
2. Create a Welcoming Design 
Pair your fence with an arbor over the entryway. Or try a stately gate left slightly open when guests are arriving. Your visitors will feel drawn into your beautiful property from the beginning.
3. Keep it Colorful 
If white isn't your style, consider a different color. A bright colored paint will keep things interesting without costing you a fortune. Choose a color that coordinates with your home and property but be willing to go bold. Everything from natural stained wood to dark purple is in right now.
4. Choose Old World Stateliness 
Looking for something with a bit more grandeur for your property? Consider a wrought iron fence with stone pillars. For even more elegance, place clay pots with bold flowers on the pillars.
5. Embrace the Present 
If modern sensibilities are more your thing, there are plenty of options. Try a wrought iron or wooden fence in a geometric design. Mix it up by choosing an unusual fencing material such as bamboo. Consider concrete pillars with wooden slats. The possibilities are endless. Discuss them with your fence contractor for more ideas.
For more information on what elegant fence idea might work best for your property contact your local fence contractors at Woodcrafters Fencing.