Why Choose a Custom Deck Design for Your Home?
Adding a deck to your home not only extends your living space but also adds value and charm to your property. At Woodcrafters Fencing, we believe that every deck should be as unique as the home it adorns, which is why we offer custom deck designs tailored to your specific needs and preferences.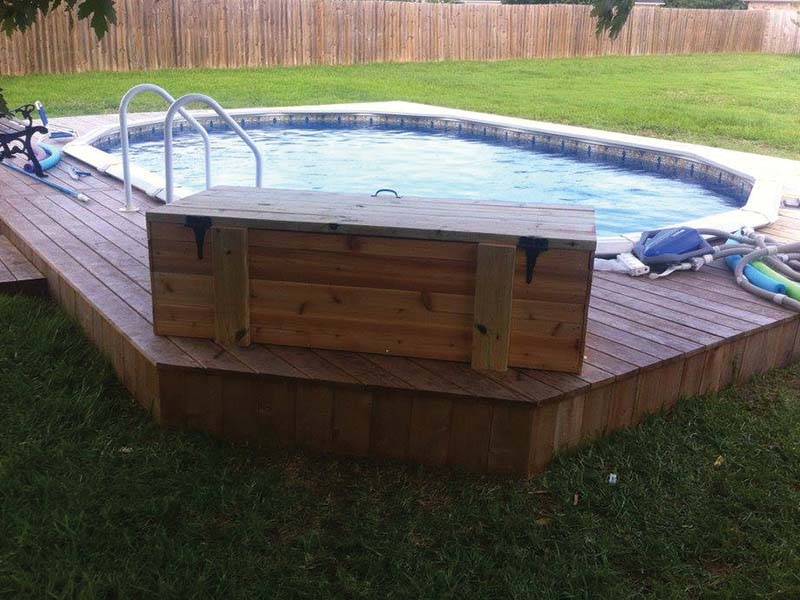 The Beauty of Custom Deck Design
Custom decks offer numerous benefits, from fitting your home's architectural style to catering to your lifestyle needs.
Reflecting Your Style
When you opt for a custom deck, you get a deck that mirrors your aesthetic preferences and complements your home's architectural style. From materials to colors and shapes, every aspect of the deck can be tailored to reflect your personal style.
Catering to Your Lifestyle
Whether you enjoy sunbathing, hosting outdoor parties, or having a quiet outdoor retreat, a deck can be designed to fit your lifestyle. Custom features like built-in seating, outdoor kitchen areas, or pergolas can enhance the functionality of your deck.
Maximizing Your Outdoor Space
A custom deck design can optimize the use of your outdoor space. Whether you have a small backyard or an uneven landscape, a custom design ensures every square foot is used to its full potential.
The Value of a Custom Deck
Investing in a custom deck design can significantly enhance your property's value and its appeal to potential buyers.
Increased Home Value
A well-designed deck can boost your home's value by providing additional, usable outdoor space. It's an investment that often recovers more than its cost when it's time to sell the home.
Curb Appeal
A custom deck can enhance your home's curb appeal, especially when it's designed to complement your home's architecture and landscape. This visual enhancement can be a deciding factor for potential buyers.
Choosing Woodcrafters Fencing for Your Custom Deck
Woodcrafters Fencing specializes in providing top-notch designs that reflect our clients' personal style and fit their lifestyle needs.
Quality Craftsmanship
Our team of expert craftsmen takes pride in building durable, high-quality decks using the finest materials. We pay attention to every detail, ensuring your deck isn't just functional, but also a work of art.
Personalized Service
We believe in a personalized approach. We work closely with you to understand your needs, preferences, and lifestyle. This helps us create a deck design that is truly a reflection of you.
Satisfaction Guaranteed
At Woodcrafters Fencing, your satisfaction is our priority. We strive to exceed your expectations in terms of quality, service, and craftsmanship. We stand by our work and ensure you are delighted with your new deck.
A custom deck design offers the perfect solution to enhance your outdoor living space while reflecting your personal style and lifestyle needs. It is an investment that not only increases your home's value but also adds to its aesthetic appeal. At Woodcrafters Fencing, we're committed to bringing your dream deck to life with our high-quality craftsmanship and personalized service. Trust us to transform your outdoor space with a custom deck design that's uniquely yours. Contact us today!