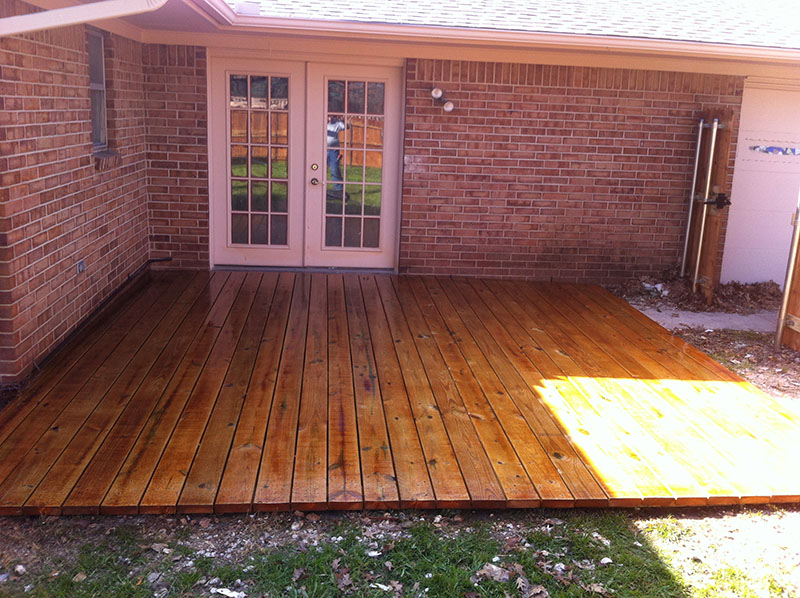 One of the many wonderful things about adding a deck to your home is that it doesn't have to follow any particular shape, nor do impediments in your yard need to be obstacles that prevent you from having a deck built.
Does your yard have a tree that you love or a boulder that would cost too much to remove but it's right in the way of where your deck would be? That's not a problem; in fact, it could create a unique focal point for your deck. Decks can be customized to encircle the feature – if it's a tree, make sure you know what width it will grow to so the proper size allowance can be made.
How do you plan to use your deck? If it will serve several purposes, you might consider a larger deck with mini levels for different activities. For example, you might have a patio set on one level and the barbecue or outdoor kitchen on a different one to keep smoke away from diners.
Maybe you'd prefer your relaxation area to be away from the house itself, either nestled in the garden or under a big shade tree. You can achieve that goal with decking that creates a pathway from the house through the garden, welcoming family and friends right to that perfect spot. If your yard is uneven, you can have shorter deck pathways with steps in between; consider varying the widths of the pathways for even more interest.
Decks don't have to be limited to houses – consider cozying up your garden shed with a small deck. In fact, shed structures are being used in many different ways today, from small detached guest rooms to artists' retreats.
Have an idea for a deck or need some ideas to make your outdoor living dreams come true? Contact us to discuss your options and the many ways we can help beautify your home and your life.