Best Options for Creating an Outdoor Room
It's no wonder outdoor rooms are growing in popularity. An outdoor room enlarges your living space and may increase your home's value. When you're ready to add room outdoors, deciding how to define the space is the first step in the process. Here are the best options for defining the space to create your outdoor room.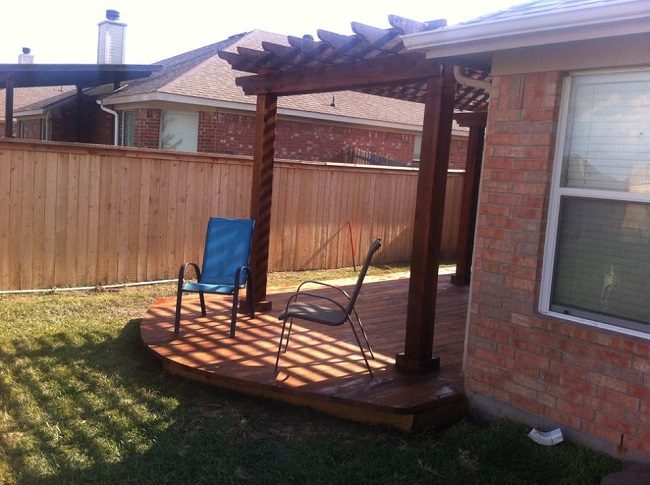 Decks
A deck without railings can function as the "floor" to define your outdoor room. However, homeowners frequently turn to a deck with railings to create an outdoor room that has a sense of enclosure. One advantage of decks is you can build in features for the room you're designing. For example, if you intend to do a lot entertain on your deck, you may want to include built-in seating. Although decks are a good choice for any home, they're great for expanding the outdoor living space in sloped yards.
Pergolas
No matter what type of outdoor room you're planning, a pergola can set the stage for it. Pergolas serve as "ceilings" for outdoor rooms. Yet, their open design gives you the benefit of shade without blocking your view of the sky.  Since a pergola can be freestanding or attached to your home, this option offers flexibility for the placement of your outdoor room. The space could be for dining next to the house, entertaining near the pool, creating shade for a child's play area, or any other function and placement you can dream of.
Combination Rooms
If you love the benefits of decks and pergolas, you don't have to choose between them. In fact, many homeowners love the stunning beauty of a pergola built over a deck.
At Woodcrafters Fencing, we have years of experience helping homeowners in Ellis County and the surrounding area. Contact us to learn more about installing a deck, pergola, or fence to enhance the beauty and value of your home.