3 Reasons Why A Pergola Is A Great Investment
If you are looking to add an incredible feature to your backyard, then a pergola is a great option. A pergola is an outdoor structure that has columns across the tops that create a grid using beams and rafters. It is often made out of treated wood and is perfect for outdoor use. Here are three reasons why a pergola is an excellent investment for you.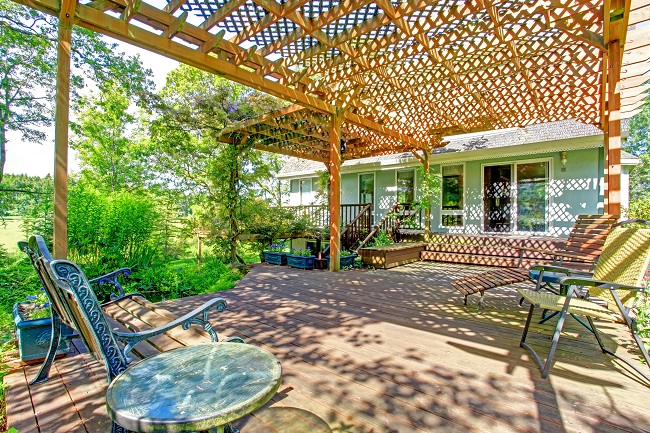 A Pergola Can Be Customized
One awesome reason why a pergola is a great investment for you is because it can be customized to look and function however you want and need it to. You can choose the dimensions that work best for your patio, as well as what type of wood you want your pergola to be made out of. You can also decide how thick or thin you would like your columns, if you would like an additional shade cover, and the list goes on.
You Get The Best Of Both Worlds
When it comes to a pergola, you get the best of both worlds. You have natural sunlight that can come through the columns when you want it to, but you also have the opportunity for full shade. This is a great option to have, depending on the season, the time of day, and the current weather conditions.
It Creates A Space To Entertain
Having a space outdoors to entertain guests is very important. When the weather is nice, you want to have the option of taking your guests, or even your family, outdoors to enjoy the fresh air and the sunshine. Thankfully, when you have a pergola, this is exactly what you get. When the pergola is placed over your patio, you can easily set up an entertainment space that includes a table and chairs, a grill, a couch, and whatever else you'd like to include.
To learn more reasons why a pergola is the perfect investment, or to get your pergola started today, visit us at Philip's Fences.