How To Choose the Right Pergola for Your Home
If you're looking to add some extra flair and shade to your backyard, it makes sense to consider adding a pergola. However, with all the different types and styles available, how do you choose the right one for your needs? To make the right decision, you need to consider the following three factors: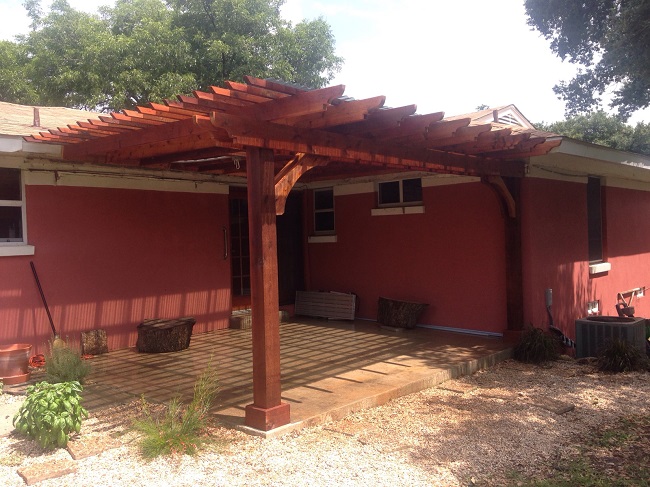 The pergola's purpose
Do you want to use it to provide shade, create an outdoor living space or simply add some extra decoration? Once you know the purpose of your pergola, you may find it easier and quicker to find the right one. If you're looking for a pergola to provide shade, for example, you'll want to choose one with a solid roof. If you're looking to create an outdoor living space, on the other hand, you might want a pergola with a retractable canopy.
Your home's overall design
Your pergola should complement the design of your home. For example, if you have a traditional home, you might want to choose a classic wood pergola. If you have a more modern home, you could go for a metal or glass one. It wouldn't make a lot of sense, for instance, to put a rustic-looking pergola in front of a contemporary home.
Your climate
The climate you live in can play a big role in the durability, comfort and safety of your pergola. If you live in a wet climate and choose a wooden pergola, for example, you may lose money in the long run because wood rots and deteriorates quickly in moist environments.
Therefore, if you live in a hot climate, you'll need to choose a pergola that's made from a material that can withstand the heat, such as fiberglass. On the other hand, pressure-treated wood pergolas are a good choice for humid areas.
Our team is ready to help!
If you're still not sure about the type of pergola that's right for you, don't worry. Our team of experts at Woodcrafters Fencing have all the knowledge and experience needed to help you choose the perfect pergola for your home. Contact us today to get started!