Use Layered Fencing to Decorate Your Backyard
When backyards are just a wide space of grass, it's hard to enjoy them. But when you start breaking up the space into a shady deck, an outdoor dining area, and some beautiful garden beds, your backyard can really start to take shape. While transforming the ground into different layers of wood, stone, and grass do a lot of heavy lifting, incorporating layers of fencing can add extra depth and organization. Here's how: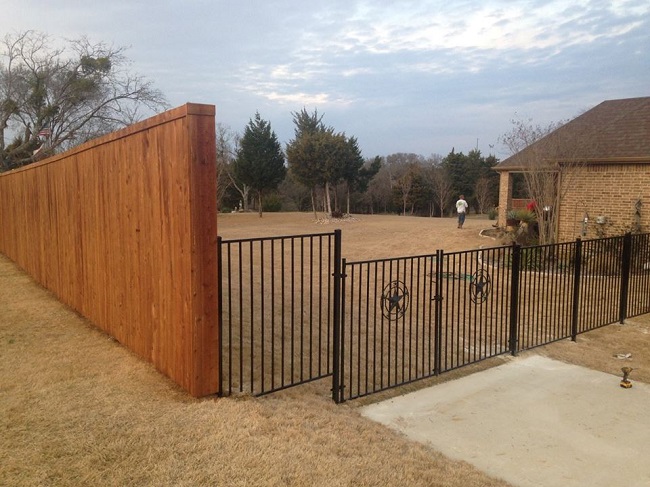 Build a dedicated vegetable garden with protective fencing.
Even a small garden can make the backyard more fun. Whether you want to try your hand at growing lots of vegetables or you want an herb garden to make all of your recipes fresher, growing your own food is a rewarding experience. Construct a small fenced-in area to grow your plants. You can protect your plants from neighborhood critters and have a relaxing, dedicated space to focus on gardening and relax in.
Accent your hedges and flowering garden beds.
Lining your home with hedges helps keep the soil in place and protects your home's foundation. It's also a beautiful way to frame your house and add color to the backyard. But if you have a family pet, it might want to dig through the soil and mulch. This is an even bigger problem in the summer if you have a dog who's trying to get cool. Tiny, decorative garden fences can keep them away. It also adds another decorative pop of color, just like a brick or stone border.
Maintain your backyard's fence to finish off the look.
If you already have a wooden fence you like, it can be easy to forget about it. But wooden fencing needs to be cleaned regularly and restained every couple of years. If you're renovating your backyard to turn it into the perfect outdoor living space, restain your fence to match the new style.
Whether you're starting from scratch or you're adding a few updates to your backyard, contact us here for fencing materials and services.