Three Ways to Style Your Cedar Fence with Cap and Trim
A good privacy fence doesn't just offer a solid surface. It offers polished style and a secure-looking design that makes your yard seem impenetrable. One of the easiest — and most popular — ways to achieve that look is with cap and trim. Topping your fence with a straight wooden cap makes the whole construction seem stronger and smoother. If you have a yard built on a slope, stair-stepped caps and trim can still add the strength and polished appearance you're looking for. If you're not sure which cap and trim style is the best fit for your yard, consider these three popular options: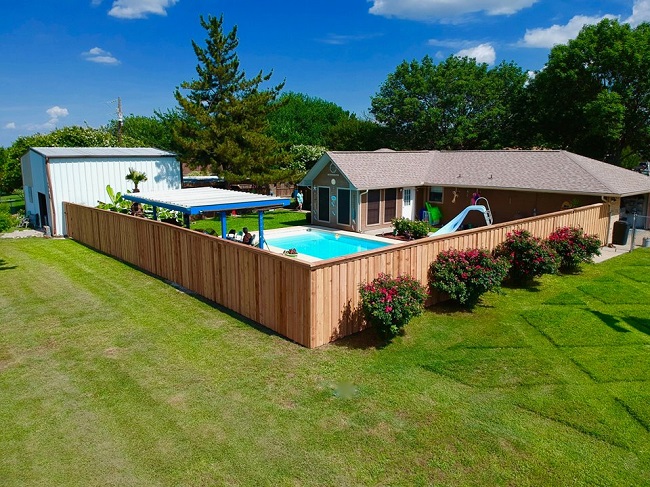 1. Traditional cap and trim
Standard cap and trim looks like two horizontal beams topping your fence. The caps add extra dimensionality to the top of your fence. If your fence posts themselves are uneven or your yard has slight ups and downs in the soil, the cap evens out the appearance so every side looks uniformly constructed.
Many homeowners also add similarly styled trim to the bottom of the fence panels. This gives the fence an even more solid and impenetrable appearance without doubling your fencing budget.
2. A lattice top
Lattice tops add extra height and style to privacy fences. They can make eight-foot fences tower into the sky, and they can also make four-foot garden fences line up with the neighboring panels. Whether you want the lattice to add height to a tall fence or visibility out of your backyard, a cedar lattice can be just as strong and reinforced as its traditional counterparts.
3. Executive-style trim
If you like the partial visibility that a lattice top provides but you don't like lattices, look for executive trim instead. This is made with narrow vertical posts instead of diagonal squares. It gives your fence extra height while looking stylized and orderly.
Browse our gallery at Woodcrafters Fencing so you can see all of your options and pick your favorite cap and trim.