Red Cedar for Fences Just Makes Sense
A privacy fence is a fantastic addition to your house as it keeps kids and pets safer and nosey neighbors out. Choosing a new fence is a commitment, and you want to make sure that you have the best materials out there for your fence. There are many reasons why we use red cedar for our fences, and we think you'll agree.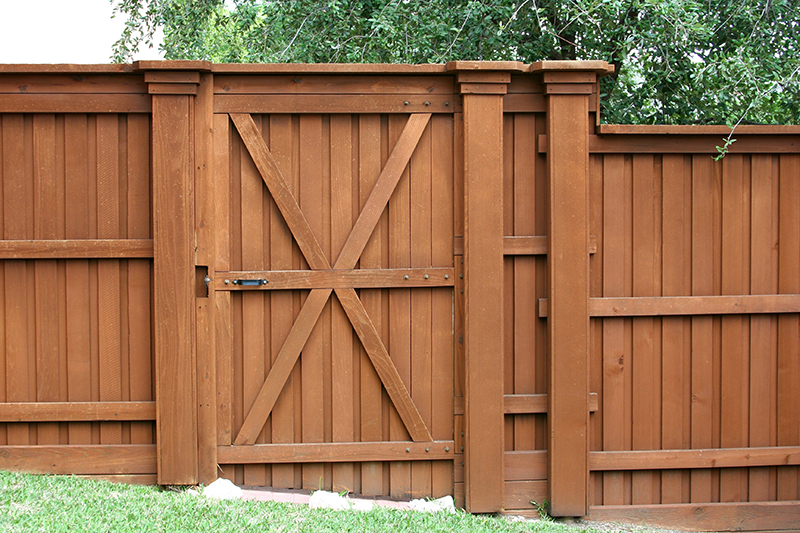 Aesthetic Appeal
The deep red color of red cedar makes a statement and adds a warm look to your home on both sides of the fence, as opposed to a cold metal fence or melted and shaped plastic.
Bug Resistant
Red cedar is naturally resistant to termites and other bugs, which means that your fence will last longer, but it also acts as a barrier to keep those bugs away from the other wood around your home.
Durable
Life is crazy, and when you have kids and pets, there is no telling what kind of beating your fence will take. Although cedar is not a hardwood, it does resist dents and scratches well, which means that your cedar fence will stay looking newer longer.
Resists the Elements
In Texas, we get a little of everything from heavy winds to the occasional snowfall, so it is essential that your fence can stand up to anything that mother nature has to throw at it. Red cedar is well-known for being weather resistant, which means it won't warp or rot when it gets wet.
It Makes Sense
It just makes sense to use red cedar as our fencing material with so many benefits. If you are ready to see why red cedar is the best, contact us for an estimate or with any questions you may have about the process. We're confident that you will love every aspect of your new fence, from looks to function. Contact Woodcrafters Fencing today!