Decks, Adding Value to Your Home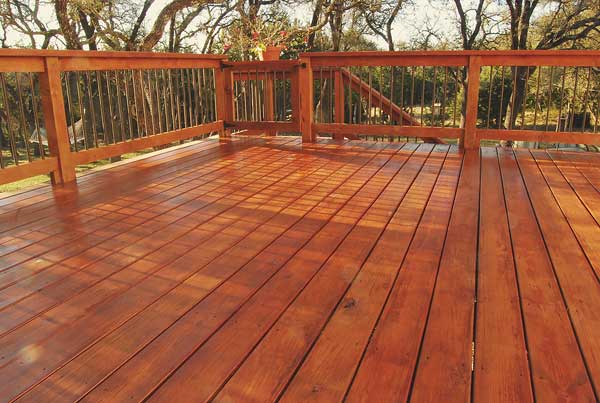 Decks are a great way to improve the look and feel of your back yard (and they add value to your property). It's a great feeling to show off your new deck to your neighbors and friends. They will be green with envy.
Imagine this. You invite several friends over for a BBQ. Everyone comes out and marvels at the new deck. Sleek lines, natural wood and smart arrangements complement the ample seating areas for your guests. Everyone gathers around and enjoys the built-in seating, while watching you put the main course on the grill. Your guests decide that they want to enjoy the fresh air while they eat. There is even a wooden cover off to the side to protect everyone from the sun.
Large or small, decks are a great place to spend the morning waking up with coffee or relaxing with a cool drink after a tough day at the office. They also get you off the ground, away from dirt or mud and those pesky ants! What a great place to spend time in nature.
If you are in the Waxahachie area and looking for a local fence contractor to build your new deck, Philip's Fencing offers free estimates and a highly skilled team of builders, ready to make your dreams come true. From custom decks to patio covers and pergolas, we can build you a private space in your back yard that will mean years of enjoyment.
Contact us today for your free estimate and let us built your dream deck!