3 Ways to Add Curb Appeal with Your Picket Fence
The beautiful country home, the vibrant flower garden, and the white picket fence—there are few things more classically American than that look. Perhaps that's one of the many reasons picket fences have experienced such enduring popularity. Whether you've already built a fence or are planning out your project now, here are three ways to add curb appeal to your property with your picket fence.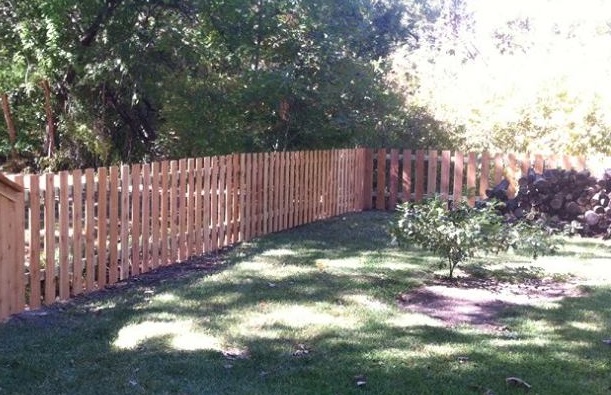 1. Freshen Up Your Look With Paint
If you already have a picket fence but it's looking old and faded, give it a fresh coat of paint. If you're installing a new picket fence, make sure you consider what shade will work best with your home. Do you want a clean, white fence? What about a rustic whitewash which allows the natural wood to show through?
Consider other colors as well. Picket fences don't come in just white. Coordinate the color with the color of your home or the flowers in your garden.
2. Plant Flowers 
Consider planting bright blooms to contrast with the white of the fence. If your fence isn't white, choose complementary colors. Flowering vines are always a nice touch as well. Or for a simple, low-maintenance option, plant pansies.
3. Don't Forget the Gate 
A fence without a gate is like a face without a smile. Gates left open welcome guests in. Closed gates add a sense of mystery. Gates left slightly ajar invite people to explore that mystery.
No matter how you look at it, gates add beauty and curb appeal to any home. There are many unique and beautiful options available. Don't make your gate an afterthought. Tailor it to the look of your home.
Whether you want to update your look or create a whole new look, Philip's fences is ready to help. For more information about adding curb appeal to your home with a picket fence, contact us.