3 Questions to Ask When Crafting Your Perfect Outdoor Living Space
It's time. You're ready to craft the perfect outdoor living space for your home. But where do you start? Ask yourself these three questions first.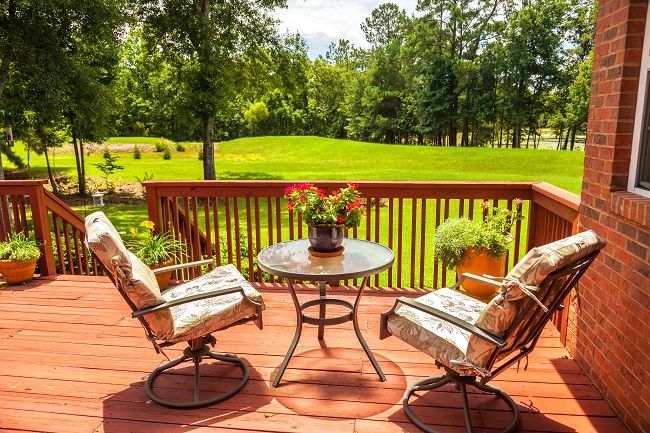 1. What is Your Home's Current Architectural Style?
An outdoor living space should feel like an open air extension of your home. While it's important to consider your personal style, it's also important to consider your home's style. What works for a Tudor home might not work for a home with a more modern architectural build.
Look at homes in your area with a similar feel to your own and take note of what you like or dislike about their outdoor living spaces. Don't forget to talk with your contractor as well! They may have some ideas.
2. What's the Local Weather Like?
The perfect outdoor living space is one that works for all seasons. Do you have cooler evenings in the fall and winter? Consider a fire pit or even heaters. Do you experience spring rains? Make sure your deck has a roof. Is the summer heat almost unbearable in your neck of the woods? What about ceiling fans on your deck?
Asking yourself a few questions beforehand can help make sure you craft the perfect outdoor living space for your area.
3. How Much Privacy Do You Want?
Your home is your retreat from the outside world. You choose who you invite into it. Your outdoor living space is no different. It's important to consider how much privacy you want in order to feel at home while relaxing with family or entertaining your guests.
Do you have a mature tree line or acreage between you and the next property or is a fence in order? What sort of fence will give you the privacy you're looking for? Do you want a simple picket fence or a taller cedar fence?
These three questions are a great place to start your planning. Make sure to discuss them with your contractor as you perfect your outdoor living area. Contact us at Woodcrafters Fencing for help in creating the outdoor living space of your dreams.