The Benefits of Driveway Gates with Access Control
Driveway gates beautify your property and add a level of security, but you can take safety and convenience one step further by adding access control to your gates.
Safety is one of the top reasons homeowners and business owners choose to add access control to their gates (sometimes referred to as security gates). When a home looks secure, intruders tend to be dissuaded from trying to break in – they usually prefer to look for homes with easy access. And the feeling of security is a wonderful thing!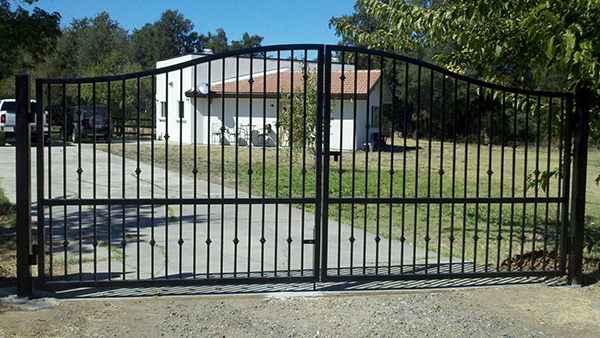 Your kids and their friends can play outdoors safely (as can the family pets) and you don't have to be concerned about them opening the gates and wandering off or strangers coming onto your property.
You'll also keep pesky door-to-door salesmen, political campaigners, and poll takers off your property and away from your front door, saving you lots of unnecessary trips to answer the doorbell to complete strangers. You have total control over who you allow onto your property.
Convenience is another good reason – you can stay nice and dry during the worst weather while opening your gates automatically from inside your car. And if you get home late at night, you won't need to get out of your car in the dark to open the gates manually.
And finally, there's the benefit of extra value added to your home. Security systems generally increase a property value by about five to ten percent, so you get a return on your investment as well.
Access control can be added to all types of fencing, from wood to wrought iron; there are also different types of controls, including remote wireless, keypads and solar. Contact us to discuss how we can help make your gates more secure and convenient for your family.