5 Questions to Ask Yourself Before Choosing a Fence Contractor
Fences have come a long way, particularly in the last decade or so. The options continue to expand and, with those options, confusion can sometimes follow. Is vinyl a better choice for your needs than wood? How many gates make sense for you? Do you want full privacy or do you prefer an option that allows you to maintain a view of your surroundings?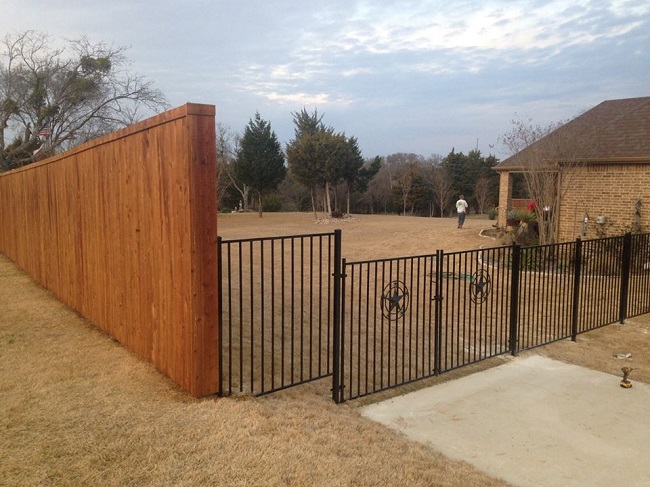 There are many things to consider when purchasing a fence.  These five questions should help guide you toward the solution that will be best for your needs. Once you determine the option that's right for you, you can begin your search for a fence contractor.
1. What is the main purpose of your fence?
Whether your goal is to keep pets in, wild animals out, to protect your children from leaving the yard or just to add an element of decor, each type of fencing has its merits. Be sure to consider your main reason for installing a fence as you review your options.
2. What style/look will work best with the current style of your home or business?
The different types of fencing available can complement beautifully when used in conjunction with the style of your home. A modern or mid-century style home is often enhanced with a horizontal slat and a large brick Tudor style house pairs perfectly with wrought iron. We are happy to help you determine which style will be ideal for your setting.
3. Does your neighborhood have an HOA or any type of requirement that will limit your options?
It's important to read your HOA regulations prior to beginning the process of installing a fence.  Everything runs more smoothly when you are in compliance!
4. Are you hoping for full privacy, semi-private or a more decorative solution?
Homes along the main road or with an unsightly view nearby can benefit greatly from a full privacy option and decorative iron works beautifully when an entire property is being fenced in.
5. How much time are you willing to spend on upkeep or maintenance of your fence?
It will be important to remember that, like anything else in your home, fences need some type of maintenance. If you choose a wood fence and decide to stain it, your time invested will likely be greater than if you choose a vinyl fence that can be power washed.