3 Signs a Board-on-Board Fence is Right for You
Fences are undeniably useful in a lot of ways, whether they're installed for security and privacy or set up purely for aesthetic reasons. If you're looking for the best fence to fit your needs, here are a few signs that a board-on-board fence may just be the right style for you.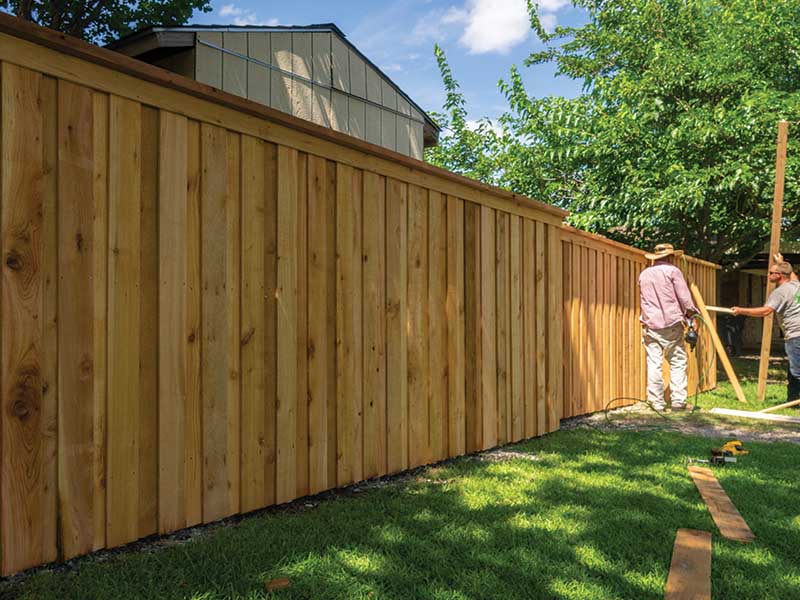 1. You're looking for good security.
By virtue of their layered design, board-on-board fences are a great option for security. Not only do they completely block the view of the yard they're enclosing, but the boxed-in effect created by the boards around the center frame creates a strong, sturdy fence while avoiding the use of sharp-edged deterrents which could be dangerous for children or animals.
2. You're looking for a fence that will last.
The double-layered design of a board-on-board fence helps make it a long-lasting addition to any property. When properly treated and sealed, the boards will resist warping, fading, or splitting for years after the initial installation.
3. You're looking for a blend of functionality and aesthetics.
Board-on-board fences are a great way to have privacy and security without sacrificing the aesthetics of your property. They're an especially strong choice for those with close neighbors who may even be sharing a fence line as the double-sided design encloses the yard completely but doesn't leave anyone looking at the supporting posts instead of the flat side of the boards. Board-on-board fences can be made from a variety of natural wood and can also be painted or stained to match your existing decor.
If you're on the lookout for a fence contractor in Ellis County, TX or the surrounding areas, contact us at Woodcrafters Fencing for an estimate today! Our highly skilled team guarantees our work on every fence we build, and with our competitive prices, professional craftsmanship, and unmatched commitment to our customers, we always find a way to satisfy your fencing needs.