'Tis the Season… for Outdoor Living, That Is!
With summer right around the corner, now is a great time to think about adding that privacy fence you've been thinking about, or adding a decorative and or protective fence around your vegetable garden to keep out local wildlife looking for an easy meal!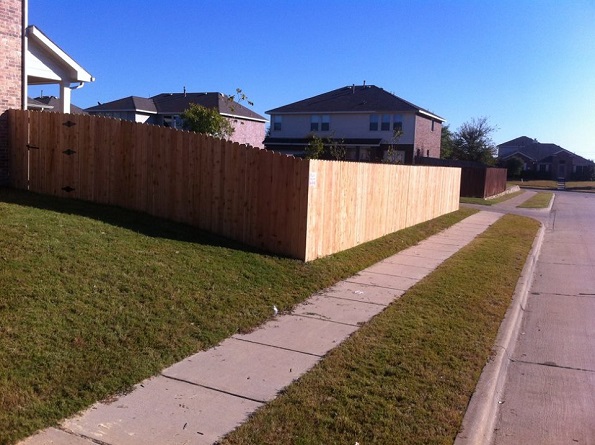 Privacy Fencing
If you love to spend time in your backyard — and who doesn't? — but you don't love the fact that the neighbors have a birds' eye view of your every move, why not install a beautiful fence that affords you the privacy you crave, and helps block out an unattractive view or noise from the street beyond?
You'll be amazed, too, at how much a privacy fence can make your backyard feel more like your own oasis — an escape from the hustle and bustle of everyday life, and a place to retreat when you need some quiet time alone or for a low-key family alfresco dinner.
An attractive wood privacy fence will not only afford you some privacy and a nice architectural addition to your yard, but your neighbor will also receive some of those same benefits in his own yard, especially if you install something like a board-on-board fence that looks great from both sides!
Privacy fences also provide a wonderful backdrop for flower beds and shrubbery, making them stand out even more. If you choose a material like cedar, you can let it weather or stain it to suit your tastes. Either way, it's a pest and moisture-resistant material that will look great for years!
Garden Fencing
Rabbits are notorious garden raiders, but you can keep them at bay with an attractive garden fence with wire screening, which allows you to view your garden while keeping it safe from free-loading critters at the same time.
Late spring and summer are perfect times to have a beautiful, useful fence installed on your property. In Ellis County, Texas, contact us at Woodcrafters Fencing for a quality fence, professionally installed at a reasonable price!