4 Incredible Benefits of Driveway Gates
Installing a fence around your property or front yard? Consider getting one on your driveway as well. Here are a few benefits of driveway gates.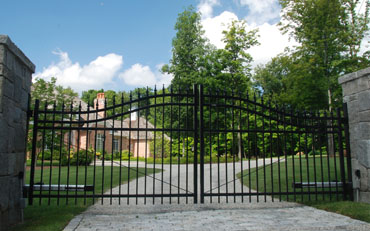 Security and Privacy
A driveway gate will stop unwanted people from driving on your property and driveway. In addition, its presence alone will ward off potential burglars. Burglars look for easy targets. When they see a house with strong security protections, they'll likely skip it. Driveway gates will also give you more privacy by keeping away solicitors and salespeople.
Protect Your Kids and Pets
A driveway gate will protect your kids from predators. However, they don't just keep people from coming in; they also keep people from going out. If you have very young kids, installing a driveway gate will keep them from going out on the road. This is especially useful if they often play and bike in your driveway. It will also prevent your pets from wandering away.
Improve Your Property's Value
A driveway gate will improve the overall curb appeal of your home. This will cause your property value to increase. If you ever end up selling or renting your home, you'll thank yourself for installing a driveway gate.
Access Control Benefits
It's best to get a driveway gate which can be controlled remotely. This way, you won't have to get out of your car every time you drive in or out of your driveway. It will also keep your property more secure; you can install an intercom and a camera system by your gate so you can see who is going in and out. Contact us for more information.