3 Options To Give Cedar Fencing Different Looks With Custom Stains and Sealants
Wood fencing materials are a great solution to give your home an attractive fence and functional solution for privacy. Fencing materials are also available in different styles and types of lumber, such as cedar. Cedar fencing is a natural insect and rot resistant material for outdoor use and is more affordable than tropical hardwood. With cedar, you will also have more flexibility in the choice of colors and staining to finish your fence. Here are some of the different looks you can achieve with a new cedar fence around your home: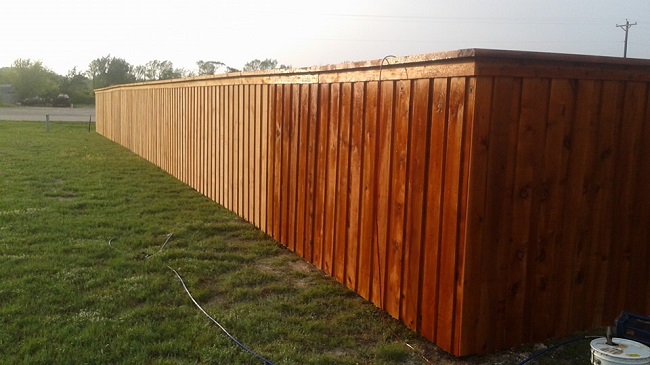 Clear Natural Wood with White Cedar and Oil Sealant—The look of natural wood is an attractive addition to any landscaping design. If you want the look of raw, unfinished lumber, white cedar is ideal because it is a natural light tan color. When sealing the fence, use a clear oil-based sealant that will only make the fence slightly darker when applied. Over time, the fence may become discolored, which can be fixed by carefully pressure washing it and applying a new coat of oil-based sealant every few years.
Unconventional Colors Over Red or White Cedar for Modern Designs—Often, homeowners want more trendy, modern designs. Using unconventional stains like black and other colors will give your fence a unique look. If you want to have a stain that is a mix of dark and light colors, use white cedar, which when stained will allow lighter wood grains to show through the stain. For darker colors and reddish tones, red cedar will take stains better.
Conventional Stains with Red Cedar—The most commonly used cedar stains are red tones, which are used with red cedar. Red cedar is popular because of its natural reddish wood grains, which takes red stains well. If you want the wood to have deep red tones, red cedar is a great choice of materials. For lighter reddish color, use clear sealants and leave the wood to age to darker color naturally.
These are some of the different choices that you will want to consider for a cedar fence with a custom finish. If you are ready to have a new cedar fence installed for your home, contact us to get the new fence you want.