Iron Gates & Fencing Sets Your Property Apart
Nothing sets your property apart more than a wrought iron gate. The gate can be flanked by brick or stone piers, or iron posts, to give the style which best gives the look you desire.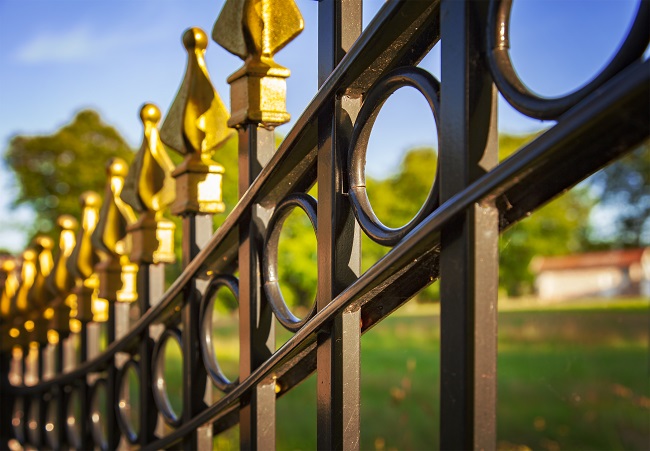 Many times the road entrance and the house are separated by a long driveway. Or the entrance is denuded, giving an open appearance, with no easily seen marking for the driveway entrance or property line. A wrought iron gate defines the driveway entrance and gives a visual perspective which aids in safely navigating the property.
Furthermore, a gate entrance enhances the property's distinction and value. The property gate is often used as a landmark when instructing visitors. It is often the most remembered structure because it is the first and last structure seen.
Considering these options with the addition of a wrought iron gate to your property:
A stand alone wrought iron gate.
A partial iron fence flanking a portion of the front property line.
A full enclosure iron fence.
Once the wrought iron gate is in place the fencing options can be pursued at a later date if desired. Otherwise, the entire project can be completed at the same time. It is your option.
Whether you choose a contemporary or traditional style, iron fences are durable and maintenance free because of the powdered coating. Also, they increase security without blocking the view of your landscape.
Please check out our selection of fences and gates at Woodcrafters Fencing. We also offer Pergola and deck construction.