3 Patio Trends You Can Combine for a Trendy Deck in 2019
Patio decks have a hard life. They're constantly subjected to the elements, they're piled with patio furniture, and, eventually, they go out of style. Once your deck is starting to give out, don't wait until it becomes dangerous to walk one. Pick a brand new deck with the material and style elements to last a long time. Incorporate these three elements: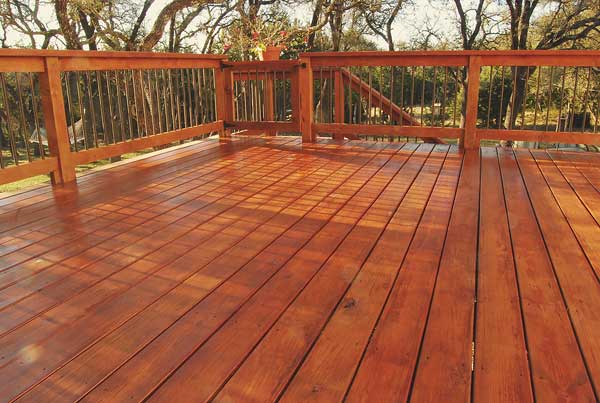 1. Composite planks instead of wood.
Just like inside contemporary houses, the look of hardwood flooring is in demand but actual wood isn't as popular. Real wood is a maintenance headache and needs a lot of care to stand up against moisture. So look for composite material instead. You can get the look, feel, and detailed grain of stained wood. But it stays durable and easy to look for years.
2. Accent edges and colors.
Don't just use one color of composite wood-look material. Instead, border your deck with lighter or darker boards. This defines the space and lets you incorporate the deck into your home's exterior color scheme. If your deck has steps, it also makes it a bit safer to walk on without horizontal rails.
But two-tone decks aren't just a great safety design. You can also use different shades on different levels or segment the space with color blocks to make the deck more functional without losing space.
3. A pergola on the deck.
Build a free-standing pergola on your two-tone composite deck. A pergola helps define the space without blocking the view. It can also give you shade where you need it most: the edge of your deck furthest from the house.
These three patio deck trends are here to stay throughout 2019. Combining these features makes you deck even stronger, both as a beautiful outdoor living space and as a long-term structure. Go to Woodcrafters Fencing here to get started.