How a Picket Fence Adds Curb Appeal to Your Home
You need your home to have beautiful curb appeal, whether you want to make your home more attractive for your own purpose or to increase the value of your property. One way to increase the curb appeal of your home is to add a classic picket fence.
A picket fence is more than just a decorative border for your property; this classic style of fencing adds beauty and allure to your home while offering other benefits as well. Learn how a this fence adds curb appeal to your property.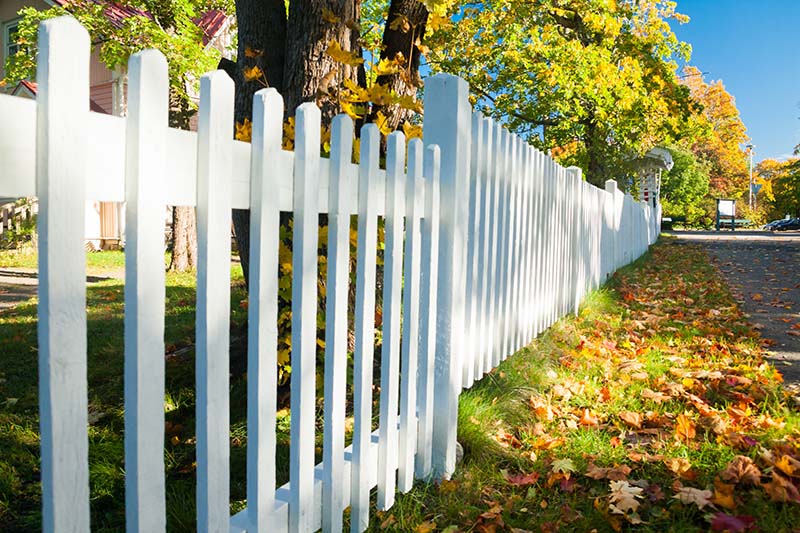 You frame your landscape
If you have a flower garden, decorative trees, or other landscape attributes in your front yard, a fence frames your landscape in nicely. Since the average picket fence is only a few feet high and features pickets that are a few inches apart for visibility, you don't have to worry about blocking the views of your well-cared for landscape by adding a fence. On the contrary; a picket fence makes your front yard look more organized and creates a focal point for curb appeal purposes.
You add charm
A picket fence is known for its vintage charm. To make a smaller cottage-style home or older Victorian-era home more appealing, consider adding a picket fence to enhance the architecture of your property. You can leave your fence plain in its wooden design so the grain stands out, or have the fence expertly painted white for classic charm.
Picket fences are also available in vinyl if you want a more modern approach to this style of fencing. Speak to your fencing specialist to see what material will work best for your home's fencing design.
You create a pleasing boundary
If you want to create a boundary around your property but don't want to make your home appear unapproachable, then a picket fence is the best fencing solution for your needs. Short and simple in design, a picket fence is more ornate than protective in nature while still creating a boundary between your property and neighboring homes.
There are many styles of picket fences to choose from to give your home the curb appeal you desire. For all your fencing needs or to discuss other fencing options, contact us at Woodcrafters Fencing today.