3 Tips for Longer Lasting Fence Hardware
Fences have a long life, but they start to weaken or split after years of use and chemical exposure. But it's not just the wood that has an expiration date. The metal hardware that helps hold your fence together, especially at the gate, is just as vulnerable to water and impact damage. Here are three tips for making it last longer: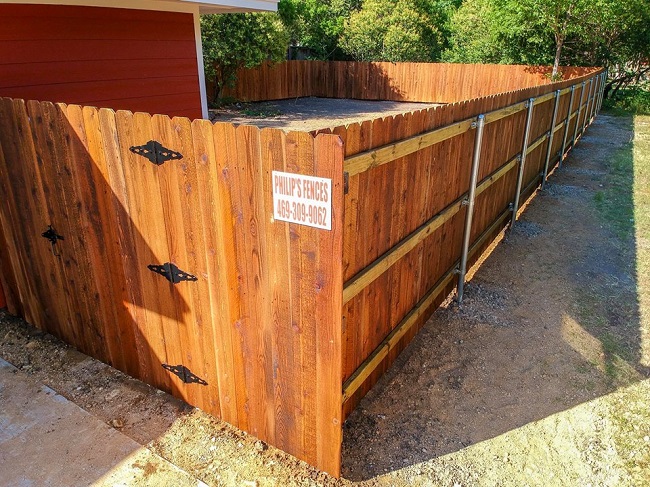 1. Choose good hardware at the start.
When you're contracting for a new fence, the main focus is on the dimensions, the color, and the type of wood. But the hardware needs to be on your list, too. Thin, poorly finished locks and hinges will age quickly, and that can damage your fence. So look for galvanized and stainless steel hardware options. If the hardware is powder coated to keep out moisture and mitigate scratches, that's even better.
2. Don't leave your gate ajar.
Even the strongest metal has a shelf life. If you leave your gate open for months at a time, then the hinges have to support all of that weight and movement. Even a gate that's slightly ajar will start to tilt and the hinge stretches are starts to shift through the wood. So keep it shut and well-supported.
3. Check for corrosion, especially as you're restaining your fence.
High-quality fence hardware is built to protect itself against rust. But chips and abrasions can eventually get through even the best anti-corrosion finish. Keep an eye on problem spots like the gate latch or any hardware by the edge of your roof. And when it's time to get your fence restained every handful of years, reapply a protective finish on the metal.
Not only will your whole fence look like new, it will be protected like it's new, too. Go to Woodcrafters Fencing for more tips or to get a high-quality fence.