What Kind of Fencing Is Right for Rental Properties?
Whether you flip properties or rent them out to long-term tenants, the fence forms a large part of your customer's first impression. If you're flipping the property, that might all that you care about: you want a fence that looks great and adds value to the property. But if you're holding onto the property as a rental, then you need a fence that's also durable and easy to maintain. The best choices are: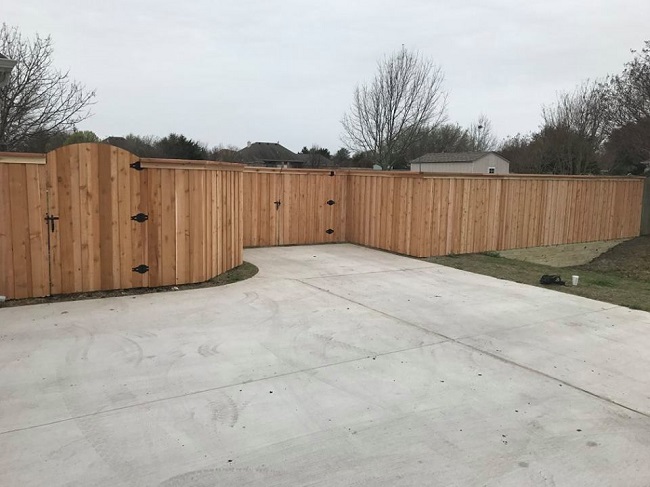 Wood fences are a traditional default.
If your market is middle-income housing, then almost yard in the neighborhood is going to have a wooden fence. It's the standard selection for most new constructions. Homeowners tend to prefer it because is a good mix of privacy and affordability. When you're choosing what to replace in a rental property versus what to improve, you're probably starting out with a wooden fence that needs a bit of repair. So hire a company that can save the good parts of the fence, replace the rest, and be available for occasional maintenance like staining and reinforcing.
Wrought iron fences are a good choice for upscale properties.
As homes get more expensive, their yards tend to have more expensive wooden fencing or wrought iron fences. Just like with any other market type, look at what's typical in the neighborhood and what the house already has. If you can afford it and the market is right for it, wrought iron fences with decorative detailing can make the demand for the property shoot up. Just make sure you allocate part of the budget for rust restoration, especially in wet areas.
Stay away from chain link fences or no fencing at all.
No matter what neighborhood your rental properties are in, some fencing types can lower the curb appeal. This is especially true for chain link fencing. Even if it's common in the area, look for a suitable wood paneling that's in the property's budget. If you have no fence it all, that can cut families and tenants with outdoor pets out of your target market.
Go to Woodcrafters Fencing to find the right, long-lasting materials for your property.