What are the Benefits of Fence Staining?
So, you've decided to get a new fence for your yard or perhaps you just want to update your current one. Either way, a fence is an investment that will provide you with immeasurable privacy, style, and value. Preserving your fence and upkeeping its look will have benefit for years to come. Neglecting will cause your fence to begin to look weathered and gray much faster. Fence staining is a great place to start, below are some of the benefits we've experienced.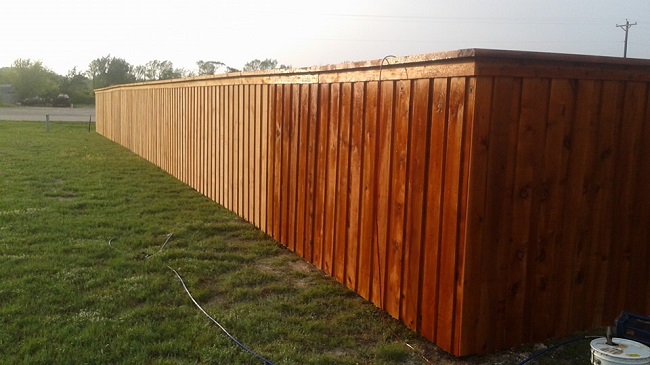 Seal and Protect 
Staining your fence will seal it making it waterproof and protected against natural elements. This will help to prevent it from rotting and/or splitting. It protects it against mildew and shields it against harmful UV rays. Staining will provide your fence with ultimate and prolonged protection against extreme climates and harsh weather, which will in turn significantly extend the overall life of your fence.
Restore and Enhance 
Staining can easily fix a weathered-looking fence if your fence is old and already suffering damage. Staining can easily restore it and enhance it to look brand new, and not to mention add value to both your fence and your entire property in general. Staining assists in making the wood grain pop and look the best that it can possibly look.
Customize the Look 
Another great thing about staining your fence is that it gives you the ability to customize the look. You can choose from a variety of colors to match your house, style, landscaping, neighborhood, or any outdoor decor that you may have.
Contact us today to start discussing your next fence staining project that will help to transform your yard into the oasis that you deserve!