3 Reasons a Picket Fence Might be the Right Choice for Your Home
There are few things more classic than a white picket fence. Sticking to the classics isn't for everyone or every occasion but here are a few reasons a simple but stylish picket fence may be just what your home needs.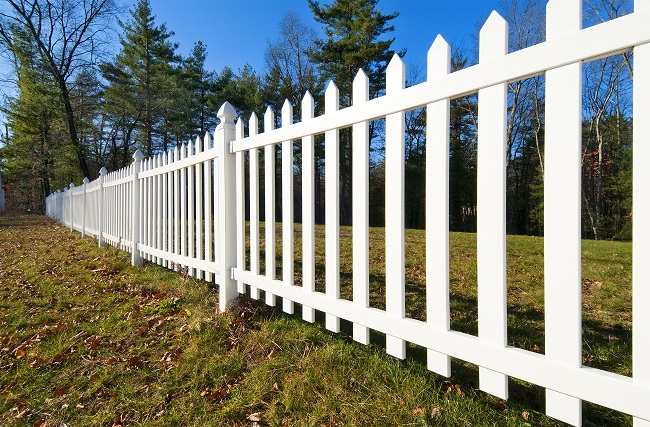 1. Privacy
If you're looking for privacy but don't like the chance of making your yard feel closed in, a picket fence may be the perfect solution. Their lower height and slatted design allow for plenty of light and air movement while still clearly marking the edge of your property and obscuring some of your neighbor's view.
2. Security
While picket fences aren't nearly as difficult to scale as some other fences, they are still a deterrent for both people and animals. Not only can they help keep unwanted guests out, they can help to keep children and pets in where they're safe. This is an especially good choice in neighborhoods with a good volume of traffic moving through them.
3. Aesthetics
This may surprise you but picket fences are amazingly versatile when it comes to design aesthetics. They can be made from a long list of materials, stained or painted to suit your established design, and even arched or swooped to create a softer-looking break at the property line. Pair a stylish picket fence with some beautiful flowers or well-tended shrubs and your natural privacy fence could be the talk of the neighborhood.
These are just a few of the reasons a picket fence might be the perfect fit for your home. If you're searching for a fence contractor in Ellis County, TX or the surrounding area, contact us at Woodcrafters Fencing today! Our highly skilled team guarantees the work on any fence they build. With our competitive prices, professional craftsmanship, and unmatched commitment to our customers, we always find a way to satisfy your fencing needs.