With some careful planning, your new deck can be so much more than a simple rectangle. While this classic deck style works for most styles of homes and yards, your personal aesthetic may lead you to prefer a deck that's a little more complex. Here are some of the new trends in decks gaining attention this season.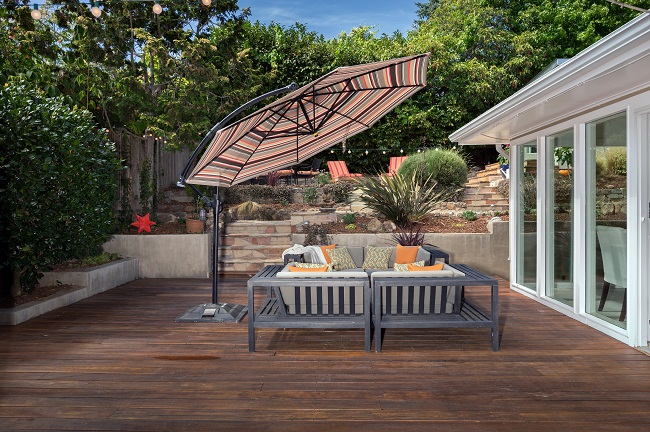 1. Creating a True Outdoor Living Space
As consumers begin to see the deck as an extension of the home, integrated functional areas like fireplaces, children's play areas, hot tubs, and cooking stations are gathering steam. Decks with increased square footage are also popular.
2. Multi-Level Decks
In keeping with the first item, customers are more frequently looking for multi-level decks that have the space needed to entertain. These are often customized with unique staircases, which can be a good way to place a deck in an unconventional space.
3. Curved Lines
While the traditional deck is square, organic, flowing shapes have been on trend for interior decor for a few seasons now. This style heads outdoors with the proliferation of curved decks, whether you go for a complete circle or opt for a small round pop-out section.
4. Integrated Lighting
As homeowners spend more time outdoors, they are thinking about how light affects the space. Many builders are including integrated ambient lighting, low-voltage accent lighting, and decorative solar lighting in their new deck designs.
4. Use of Color
Previously, homeowners were just choosing the type of wood they wanted for their new deck. But with the advent of composite materials, gray is a popular choice for outdoor living spaces, mirroring the popularity of this color for indoor palettes. Another trend is using a second accent color wood for a two-toned effect.
To learn more about the options for a new deck, contact Woodcrafters Fencing in the Ellis County area.