5 Ways to Add Visual Interest With a Split-Rail Fence
The split-rail has been America's favorite fence since long before Abe Lincoln was cutting rails. In fact, this style of fencing originated in the States, and whether you know it as snake-rail, zigzag fence, or worm fence, you're probably very familiar with the iconic look of a split-rail fence. Adding this type of fence to your property is a simple, classic way to add visual interest and old-fashioned charm wherever installed. If you'd like to give your property a touch of classic Americana vibe, consider one of these five ways to incorporate a fence into your current landscaping.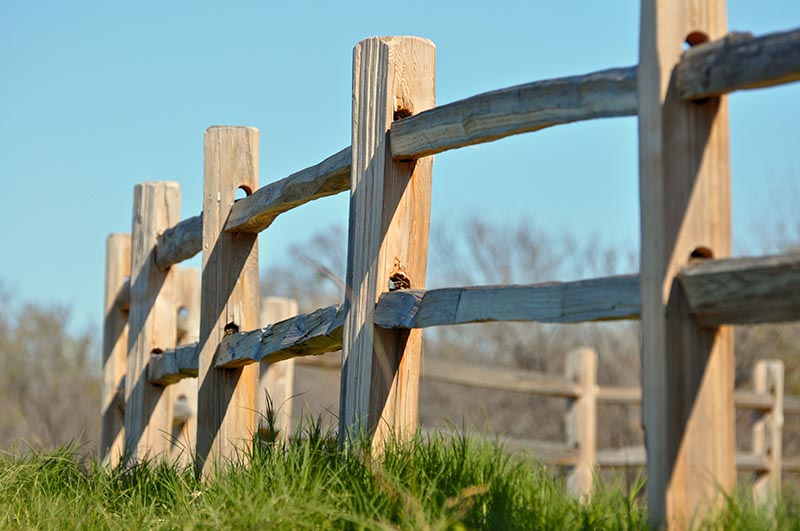 Property barrier. Want a softer look for your road frontage or property edge? These fences help mark your property line without blocking the view, and provide lots of curb appeal and character.
Add some complexity. If some parts of your landscaping just seem boring and blank, consider adding a few sections of fence to provide visual complexity to your property. A split-rail "corner" constructed of two sections of fence is another way to fill in boring spots. Consider accentuating it with a planter, wagon wheel, or other visual centerpiece.
Provide a garden backdrop. Spice up your flower garden by adding a section or two of split-rail fence behind it to give your beautiful blooms a place to pop!
Frame your driveway. Don't want to fence in your whole property? Frame your driveway with a couple sections of split-rail fence on either side to turn your entrance from so-so to statement.
Planting trellises. Switch out a traditional trellis by using a section or corner of split-rail fence to support flowering vines or weak-stemmed ornamental plants.
Interested in finding out more about how to add a split-rail fence to your landscaping? The experts at Woodcrafters Fencing can help! Contact us to learn more. If you need a fencing contractor in the Ellis County, TX area, our prices, craftsmanship and care for our customers can't be beat!