Top 5 Reasons Why You Should Consider Staining Your Wood Fence
If you are planning to install a new wood fence or remodel your current one at home or place of work, you are probably thinking of how to boost its appearance and protect it from the elements. Well, one of the best ways to achieve this is through staining and here are some of the reasons why you should considering staining your wood fence: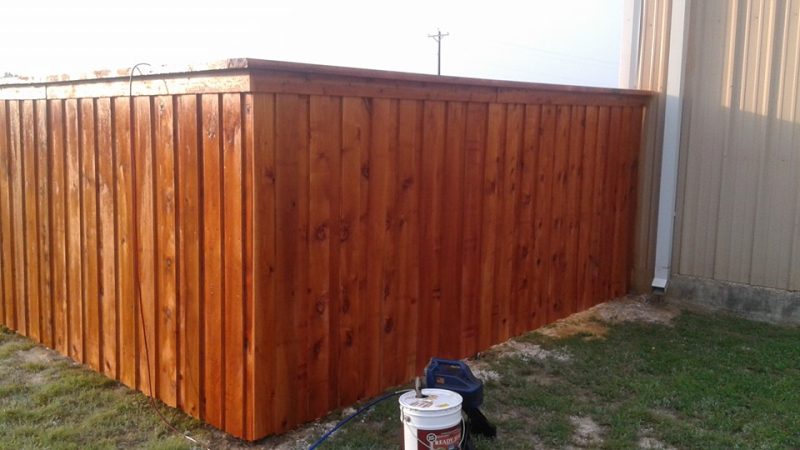 1. Protection Against UV Damage
Too much exposure to the sun causes wood to crack, fade or turn gray, especially during the hot summer months. By giving you fence regular coats of quality stain, you will be limiting the effects of the sun's harmful UV rays.
2. Stops Potential Rot
Proper staining plays a huge role in preventing rainwater or moisture from getting inside the fence. In turn, this helps greatly in stopping the growth of mold and mildew, which are known to lead to wood rot.
3. Enhances Curb Appeal
Because staining increases the attractiveness of wood grains, it will definitely improve the value of your property by making it look more aesthetically appealing. With a wide range of color options to choose from, you can easily get the right one that suits your personal needs.
4. Prevents Pest Attacks
Unsealed or unprotected wood is very susceptible to a large number of dangerous pests, including termites, caterpillar ants, wood borers and beetles. Given the chance, these pests will chew or eat your fence until it weakens and falls to the ground. Staining will keep your fence safe from this unpleasant situation.
5. Increase Longevity
Due to the fact that staining prevents rot, UV damage and pest attacks, there's no doubt that your fence will serve you well for a long period of time.
If you live in Ellis County, TX, or the surrounding areas and would like your cherished fence to be in tip top shape year-round, Woodcrafters Fencing is here for you. Contact us today for a free estimate.