Stained Fence Benefits: Protect New Fence or Extend the Life of Older Wood
A properly stained fence can handle anything the Texas weather can throw at it. While the region around Waxahachie is known for beautiful shoulder seasons and hot summers, the winters here can get rough. Keeping a fence properly stained and sealed can help it last much longer.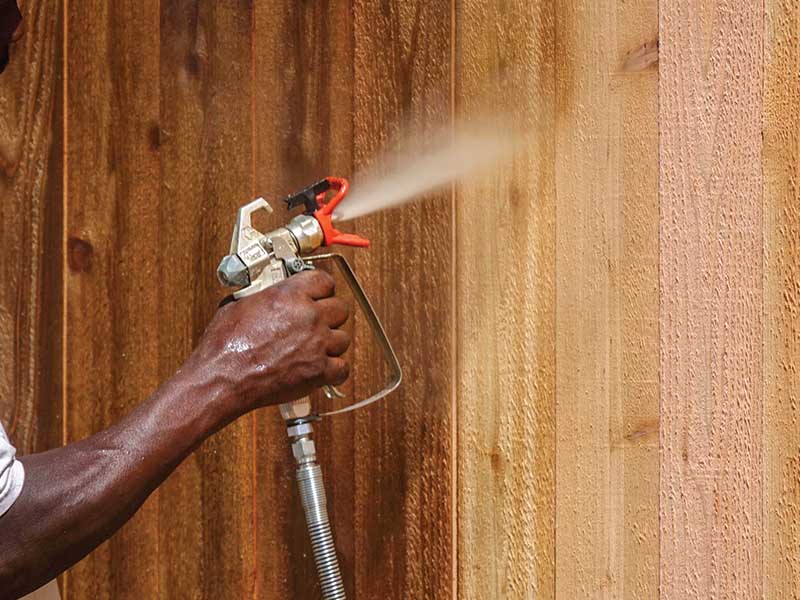 Keep Moisture Out
A good coat of stain will seal and waterproof your fence. If your fence is exposed to water from sprinklers on a regular basis, you may notice discoloration along the bottom of the fence boards. This is likely mold or mildew, which can also be reduced by a quality coat of stain and plenty of drying time.
Reduce Sun Damage
The Texas sun can be tough on your fence. Our staining products can boost the UV protection on new and weathered wood alike. If you have a stretch of fence that faces due south, you know how much heat and sunshine those boards get on a daily basis. Whether your fence is at the mercy of the sun on the south or the winter winds to the north, we can help you protect your fence in all seasons.
Extend the Life of Your Investment
Your fence is a big investment and can add a great deal of value and beauty to your property. If it's currently weathered or discolored, a new coat of stain can increase the visual appeal and protect the boards and posts for many more years. If your fence is brand new, now is the time to act and seal it with an all-weather stain that will please your eyes, protect your investment and shield your repair budget!
You need your Texas fence project to stand the test of  time and Woodcrafters Fencing is ready to help you find the best stain and sealing products for your property. Please contact us for a conversation about protecting your current fence or staining new wood before the weather does it any harm.