How a Deck Can Benefit You as a Homeowner
In recent years, America's fascination with outdoor living has grown. Building a deck is the perfect way to join this growing trend. As soon as the contractors are done building your new deck, you begin to experience its benefits. As a homeowner, if you decide to sell your home sometime in the future, your deck can help you sell your property.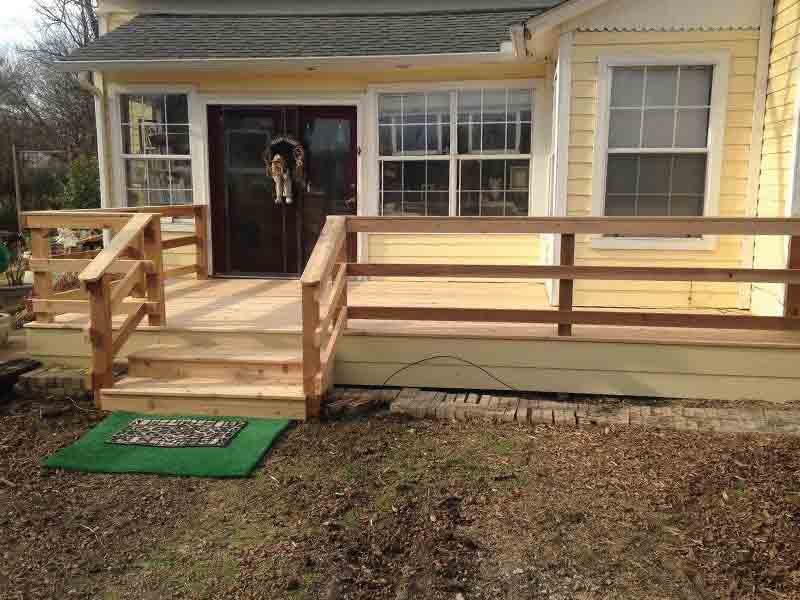 Benefits While You're Living in the Home
The best reason to add a deck is to get more enjoyment from your home. Your custom deck adds to your home's beauty and character. A deck provides a budget-friendly way to expand your home's living space. Creating an outdoor room with a deck is far less expensive than adding an interior room.
Your deck is a new space to create memories with friends and family. Decks offer a comfortable place to entertain outdoors. It's easy to furnish your deck to serve as an outdoor living room. Your deck gives you a defined space to host a cookout or other outdoor festivities.
When you're not entertaining, your deck is a wonderful place to relax. It's your private space to enjoy the outdoors. You may decide to add touches that suit your lifestyle such as a hammock for a weekend nap.
Benefits When You're Selling Your Home
Decks contribute to the curb appeal that a home on the market needs to get homebuyers to come inside. A 2019 study by Remodeling Magazine reported exterior improvements provide more resale value than interior renovations. The same study noted homeowners could expect to recoup 75.6 percent of what they invested in building a wood deck.
At Woodcrafters Fencing, we have been serving Waxahachie and the surrounding community for more than two decades. When you're ready to add a deck to your home, please contact us for an estimate.