How A Pergola Will Transform Your Backyard
A pergola is a stunning architectural structure that is not only beautiful but functional. It will breathe new life into your backyard and expand on your home's living space by creating a sanctuary steps from your back door. This addition will dramatically enhance your outdoor living in a few key ways.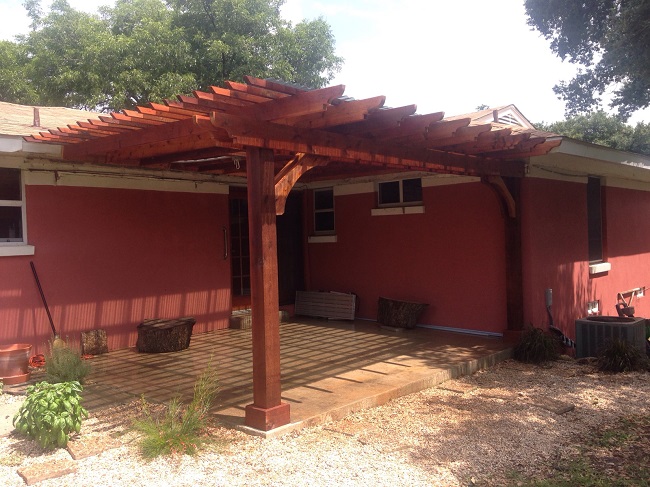 Defines The Space
Having well-defined areas throughout your landscape creates order and a more visually appealing layout. A pergola will define your outdoor living space as the entertaining or lounging area while providing a focal point that adds structure, height, and interest. They come in an array of sizes and designs to compliment you and your home's style as well.  Common backyard dilemmas will also be solved by installing this structure.
Privacy And Protection
They solve two big problems many outdoor living spaces face; they are not private enough nor shady enough. This leads to an unfunctional backyard that cannot be enjoyed. By adding a pergola, you will gain a place of reprieve and protection away from the sun's direct rays. A level of privacy is also achieved so you can relax in solitude. Curtains will give additional privacy while also adding drama. Pick a contrasting color from your home's exterior to create an alluring highlight. But don't stop there—
Make It Your Own
Take your outdoor living space to the next level by adding personality and charm.  Embrace the outdoors and surround yourself with plants. Hang them from the rafters or train vines such as wisteria and clematis to climb the pillars. Do not forget about the power of good lighting. Thoughtfully strung up string lights will provide a warm glow and ambiance well into the evening. Is this space for dining al fresco? A statement chandelier above a long dining table would be a showstopper. However you go about it, a Pergola is a lovely feature in and of itself.
Adding a pergola to your backyard will transform it visually and functionally. Using masters of their craft to build you your ideal oasis you will add value not only to your home but to your life.  Contact us today to explore your options.