Why A Board On Board Fence Is An Excellent Option
Board on board fences are creating by staggering and overlapping boards on each side of a central board, thus creating a finished look on both sides of the fence. This type of fence has several awesome benefits and three of them will be discussed here.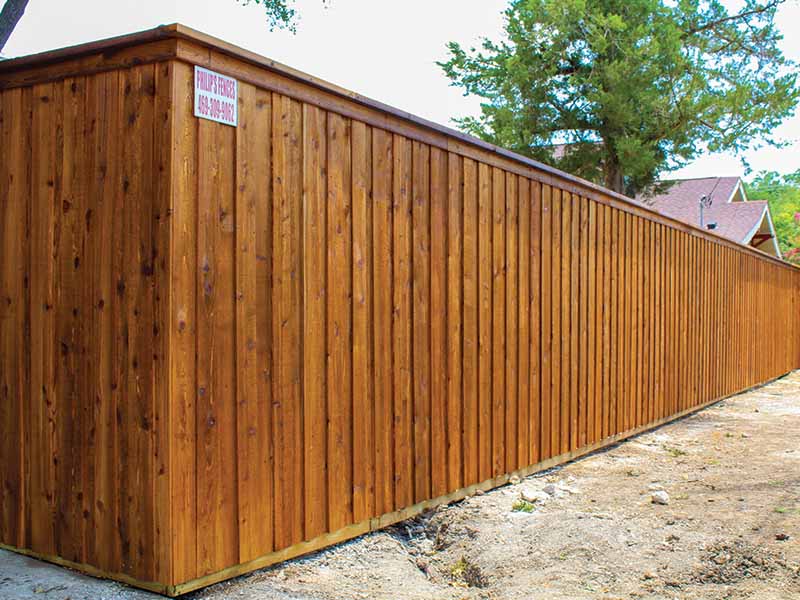 Visual Appeal
One excellent reason to choose a board on board fence is the visual appeal that it creates. Because boards are placed on either side of the fence, both sides look to be completely finished. This means that the fence will look will look nice no matter what side you are on. This is excellent if you have a neighbor on the other side of the fence and you don't want to pick and choose who gets the finished side or if you simply want your fence to look beautiful and complete on both sides.
Ample Security
If security is something that is important for you, then a board on board fence can give you peace of mind. The double-sided effect of the fence makes it twice as sturdy as a regular wood fence, which makes it perfect for children and/or pets. The slats are also placed close enough together so children and pets can't escape.
Made From Red Cedar 
The board on board fences are made out of a gorgeous Red Cedar wood that is excellent for fencing. This type of wood is known for lasting longer in the elements, especially when there are adverse weather conditions. Cedar is naturally resistant to termites and other insects that can cause harm to your fence. There are also a lot of custom carpentry options when using Red Cedar, so a finished board on board fence will be very detailed with high quality finish work.
To hire a professional to get your board on board fence started today, or if you'd simply like to learn more, visit us at Woodcrafters Fencing.