4 Advantages of Wrought Iron Gates and Fencing
When you're planning to install a new fence or gate on your property, one of the most important considerations is the type of fencing material to choose. One of the popular choices is wrought iron. Here are four advantages of choosing wrought iron gates and fencing for your home.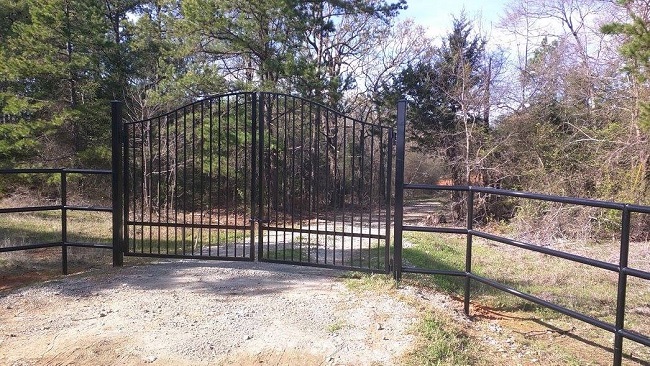 Curb Appeal
Wrought iron fencing gives your property an elegant, regal appearance. Iron can be customized into almost any design that you desire. You can tailor your wrought iron fence to perfectly complement the aesthetic of your house and landscaping. You'll add beauty, curb appeal, and value to your home.
Long-Lasting
Wrought iron is one of the strongest, most durable fencing materials available today. An iron fence is extremely difficult to break. It can withstand almost any weather conditions. Unlike a wooden fence, wrought iron gates and fences will not warp, rot, or be invaded by pests.
Security and Privacy
Security is one of the best reasons to choose a wrought iron fence. It's a great way to keep your property secure and protected. Iron fences are difficult to climb and very hard to break into. A patterned iron fence can shield your property from view, giving your yard added privacy. A wrought iron fence will safeguard your home for many years to come.
Low-Maintenance
Iron gates and fences require very little maintenance compared to other fencing materials. All they need is to be painted once every several years. While it's difficult to damage an iron fence, f small areas of an iron fence do become damaged, it's possible to repair only the affected section. With other fencing materials, damage often means the entire fence needs to be replaced.
Woodcrafters Fencing has been building quality iron fences in Ellis County, TX and the surrounding area for more than 25 years. Contact us today for an estimate.