Choosing the Right Automated Gate Style
An automated gate combined with a fence is the ultimate way to secure your yard. However, while you have a good deal of choice in style and material for your automated gate, you need to give its function some thought as well. Automated gates only come in two functional styles, the swinging gate and the rolling gate. Neither is necessary a wrong option, but both have areas where they thrive.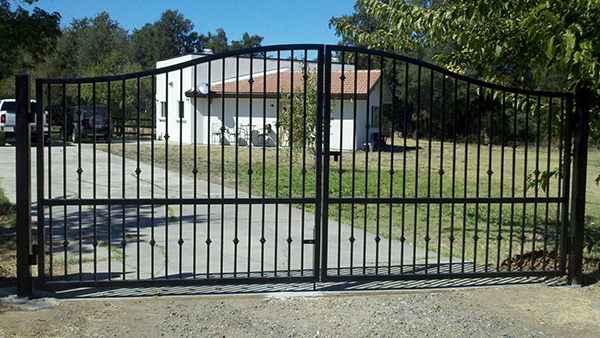 Rolling Gates
The real benefit of the rolling gate, or a gate that slides along a track to open, is that it can give you a beautiful, secure automated gate even if you have limited space. As it does not swing open, even if you have a short driveway, you can still have a gate. However, the downside is that if you live in a colder climate, ice and snow can impede the ability to slide on a track.
Swinging Gates
When it comes to gate options, the swinging automated gates are the most common option because they are the most classic option. Gates not only speak of security, but they also speak of a certain opulence, and nothing captures that more than the swinging gate. Furthermore, they can come in single and double door options that look great. As they are easier to install, swinging gates are typically the cheaper options. However, while snow and ice might not affect them much, they do need to be kept lubricated to prevent that creepy creaky gate syndrome.
Which is Right For You?
If you installed a fence, your property is pretty secure. However, it will never be completely secure without an automated gate. If you are considering installing a gate, contact us today to talk over your options. Woodcrafters Fencing can help you choose the gate that is right for your style and your yard.