5 Unique Ways To Utilize Your Pergola
Pergolas are wonderful additions to the backyard landscape. They can turn an outdoor living space into one that is stunning and functional. Here are five unique ways to utilize a pergola that may be just right for you.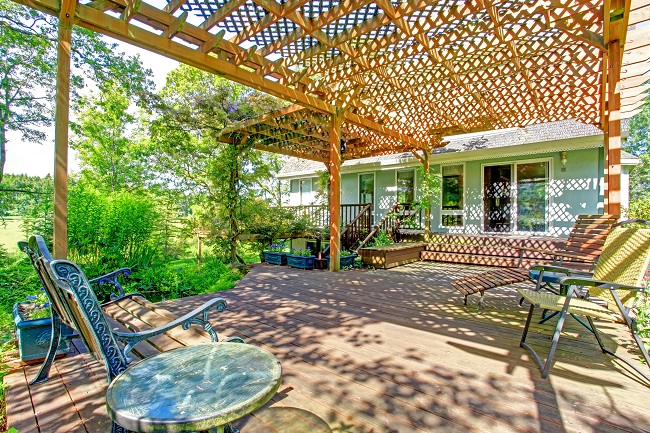 Outdoor Movie Theater
Squeeze the family onto a large outdoor sectional for a movie beneath the stars. A screen (or white sheet) hung from one side of the pergola and a projector makes for an easy at-home movie theater. Throw in some soft blankets and bowls of popcorn to create a fun weekly family tradition.
Creative Space
Use your pergola as a place to let your creativity flow freely. The sunlight and fresh air do wonders for our mental acuity. Whether you are an artist or a musician, use the space to calm your mind and harness your creative abilities.
Poolside
A poolside pergola may not be entirely unique, but with a few thoughtful additions, you can transform it into a relaxing getaway. Comfy lounge chairs and a minibar are sure-fire ways to feel like you are at a resort and not steps from your backdoor.
Small Sanctuary
If yard space is hard to come by, do not be discouraged. A smaller pergola with a bench swing can create a lovely feature. Add a trellis to three of its sides and grow a flowering evergreen vine on it. This will create a little haven surrounded by greenery to nestle into.
Ashram
An ashram is a place to practice yoga, meditation, and any other form of spirituality. Being in nature already aids in relaxation, so a pergola turned ashram may be perfect if yoga and meditation are big parts of your life.
A pergolas beauty and functionality provide an endless opportunity for outdoor living ideas. Their unique uses will be as unique as the people they belong to. Pergolas are just one of our specialties, so contact us today and let's get started on your backyard oasis.