Enjoy Summer Nights On A Custom Deck
Patio Decks
Enrich your backyard with an outdoor patio deck! Outdoor patios are the perfect settings for family get-togethers, kid's birthday parties, and just relaxing after a long, hard say of work. Need space for a hot tub? A grill? An outdoor dining area to entertain family and friends on the Fourth of July? We've got you covered. Every part of the deck, from the design and shape to the materials, is selected by you and built by our expert craftsmen. Custom made to your exact specifications, Woodcrafters Fencingwill build you a sturdy, high quality wooden deck that will last you a lifetime.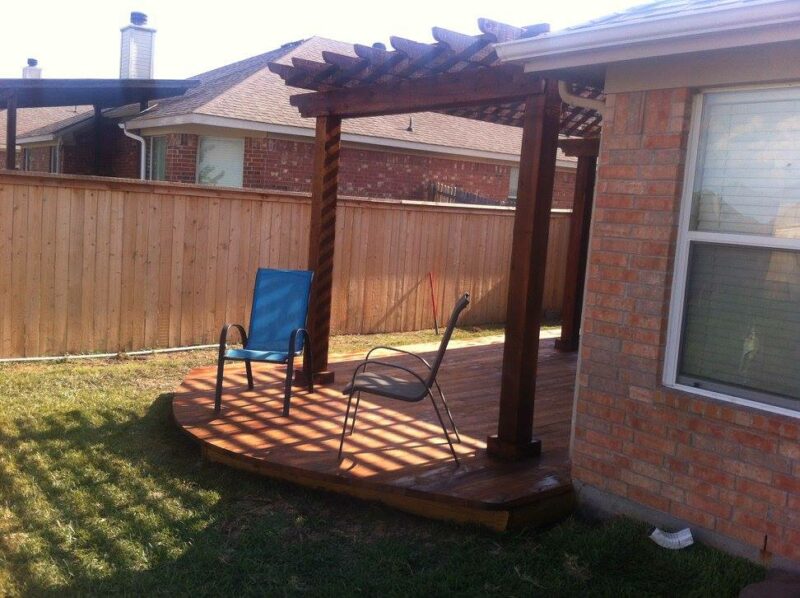 Tough enough to handle Texas' harsh rains and blistering summer sun, our decks are ideal recreational areas for anyone who loves spending time in the great outdoors. An elevated patio can give you a beautiful view of the mountains beside your house, or of your wily dogs running around in the grass. Add a pergola over your patio to give it some shade, so that you can enjoy your lovely backyard in all sorts of weather; load it up with stylish outdoor furniture, like waterproof wicker couches and throw pillows, so you can sit out in the sun and enjoy a warm cup of coffee while also keeping a close eye on your kids.
Outdoor patios are the perfect way to spice up your backyard while also adding value to your home. Contact us today for a free estimate, and turn your backyard into a stylish, comfortable retreat that you'll adore!