3 Benefits of Wood Fence Staining
That old wood fence is starting to become an eyesore. It's making your property, and the neighborhood, look bad. What should you do about it? You could have it replaced. A better option is staining. Let's look at 3 benefits of wood fence staining.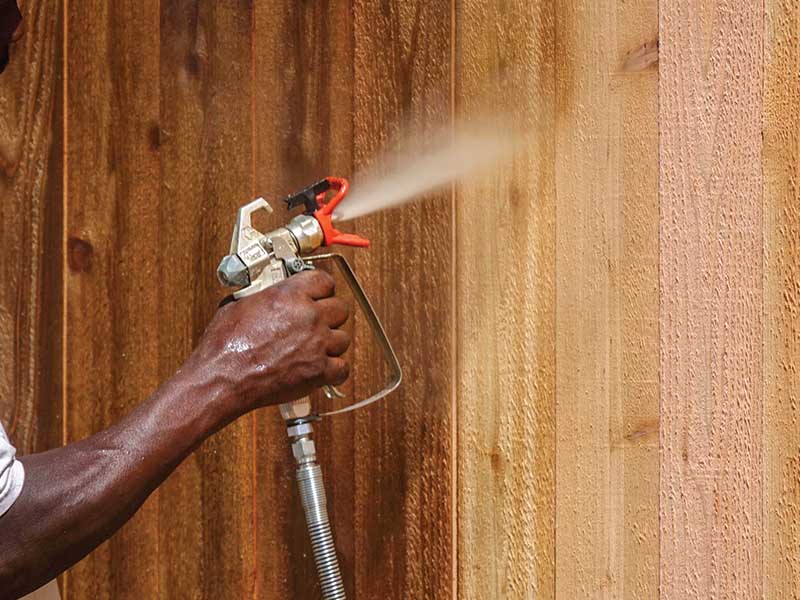 Natural Beauty
One of the best things about having a wood fence is the beauty it provides. Fence staining enhances the grain of the wood, making it stand out. Not only does it bring out the natural beauty of the wood, it also increases the value of your property. You just might be the envy of the neighborhood.
Stop Rot
The weather is no friend of your fence. Moisture from rain gets inside the wood and promotes mold and mildew growth, eventually causing it to rot. Nice warm days also cause problems. The Sun's ultraviolet rays can make it fade. More importantly, the wood loses its oils. This causes dry rot and encourages termites and growth of fungi, which destroys the overall structural integrity. Stain seals the wood, giving it a layer of protection. This protection will give your fence life for years to come.
Color Match
Do you want a different look than traditional grain patterns? You have several choices with modern stains. Today, they come in several pigments and dyes. A few examples of stain colors are, gray, green, and even blue. Finding the right color and look to match your property won't be hard.
A Proven Pro
Fence staining is a good choice to add beauty, character and value to your property. Plus, the wood gets essential protection. You want the job done right the first time. For that, you need a proven pro. Family owned and operated and in business for over 25 years, the skilled craftsmen at Woodcrafters Fencing are committed to making sure you're satisfied. We offer competitive prices and a 10-year labor and materials warranty. Contact us for all your fence staining needs today.