Woodcrafters Fencing Voted Top Fence Company in Waxahachie!
We are thrilled to share that we have been voted the Top Fence Company in Waxahachie by the readers of the Waxahachie Sun! We are honored to receive this recognition and want to express our sincere gratitude to everyone who took the time to vote for us.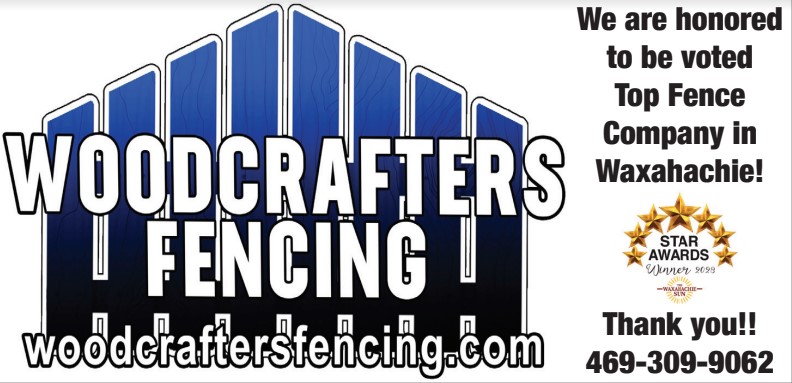 At Woodcrafters Fencing, we take pride in our work and are dedicated to providing our customers with high-quality fencing solutions that meet their unique needs. This award is a testament to our commitment to excellence, and we are grateful for the opportunity to serve the Waxahachie community.
Thank you to the Waxahachie Sun for hosting the Star Awards poll and for supporting local businesses like ours. We encourage everyone to check out the special edition online at www.waxahachiesun.com to see all of the deserving winners.
Once again, thank you to our customers and community for your continued support. We look forward to serving you for many years to come!